Look Who's Coming
Registration will open in late August.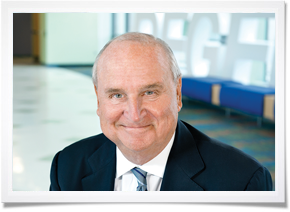 Save the Date: October 23, 2018 Art Ryan Scheduled To Attend CAA NYC Fall Reception
Say hello to Art Ryan–and goodbye to the current JPMorgan Chase's headquarters at 270 Park Avenue–at the members-only CAA reception on Tuesday, October 23, 2018.
This will be the CAA's final opportunity to gather at the current building at 270 Park Avenue, which is being torn down to make way for a new JPMorgan Chase tower.
Ryan was President of Chase from 1990 to 1994, having joined Chase Manhattan in 1972. Over time he was head of Chase's entire securities processing business, the bank's domestic wholesale operations and Individual (Consumer) Banking.
From 1995 until his retirement in 2008, Ryan served as Chairman and CEO of Prudential Insurance Company.
The reception is free to all dues-paying CAA members.
Registration will open in late August.