CAA Wine Tasting Dinner with Oenophile Frank Reider
Friday, January 13, 2012 at NYC's Union League Club
Distinguished Chef to Prepare South American Buffet
Click here to see who has registered.
Join us for a wine tasting dinner in the Library of New York City's distinguished Union League Club from 6 pm to 10 pm on Friday, January 13, 2012.

Guests will be able to taste at least eight South American wines chosen by CAA member and oenophile Frank Reider, owner of GOL! The Taste of Brazil restaurant in Delray Beach, Fla., and author of Wines of Passion: The Best of South America.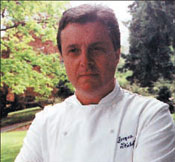 The buffet will be prepared by the Club's Executive Chef Jacques Thiebeult, who this past summer was awarded the title Chevalier de 'lOrdre du Mérite Agricole by Mr. Bruno Le Maire, Minister of Food, Agriculture and Fishing, Republic of France. The medal signifying this high honor was presented to Chef Thiebeult by his colleague Chef Jacques Pépin, who received this same honor in 1992.
Prior to taking over the culinary operations at The Union League Club, Chef Thiebeult was the Executive Chef at the Homestead Inn in Greenwich, CT, where he earned three stars from The New York Times. Earlier in his career, he worked at Le Cygne and, during his time in the French Navy, as Chef for President Georges Pompidou.
For our dinner, this Maîtres Cuisinier de France will go South American, preparing Churrascaria (grilled meats and chickens), Empanadas, Chivitos and Milanesas, and various vegetable side dishes.
The Ordre National du Mérite Agricole (National Order of Agricultural Merit) is an order of merit established in France on July 7, 1883. Its ribbon is a green moiré pattern (holders are said to "avoir le poireau" or "have a leek", in reference to its color), with a red-orange stripe down each side; the stripes symbolize the prestigious institution of the ordre national de la Légion d'honneur. The Order has the ranks of knight (about 340,000 to date, of which about 23,000 are alive at present, including all living former ministers of agriculture), officer (about 60,000 to date, about 5,000 living) and commander (about 4800 to date, 400 living).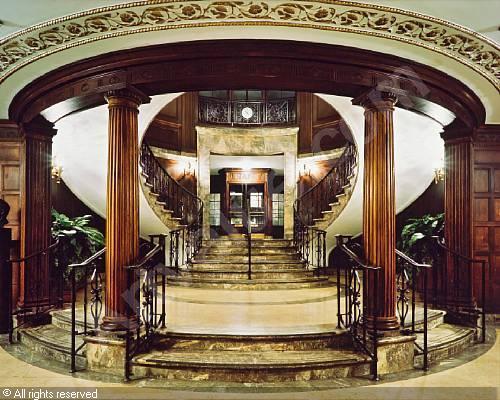 The Union League Club is located at 38 East 37th Street. Traditional business attire is required: jacket and tie for men and equally formal attire for women.
Founded in 1863 as part of a movement of men's clubs dedicated to preserving the Union, the Club's civic involvement is legendary: its members helped build Grant's Tomb, the Statue of Liberty, and the Metropolitan Museum of Art. During the Civil War, they organized a fighting unit of freed slaves; during Reconstruction, they organized armed member-militias to defend black voters from the Ku Klux Klan. Theodore Roosevelt and Chester A. Arthur were members; so were Ulysses S. Grant, J.P. Morgan, and J.D. Rockefeller. The Club has a distinguished art collection, and its Library is one of the best Club libraries in the City.

The cost for the evening is $85 per person, including food, wine, tax and gratuity. You must be a paid-up CAA member to register and may bring one non-member guest.
To register and pre-pay, please click here.
You must pre-register and pre-pay for the dinner by January 10, 2012. Refunds are available through noon on January 10, 2012.
If you would prefer to pay by check, please send a check for $85/pp (payable to Chase Alumni Association) to:
Chase Alumni Association
Lenox Hill Station
PO Box 534
New York, NY 10021-0011
Reider is also offering to ship CAA members a copy of his book, Wines of Passion: The Best of South America. The cost is $19.95 (plus $3.95 for shipping). To order for pre-holiday shipping, please click here.
The book will also be available for sale at the dinner.