The Netherlands You Don't Know #2: About the Water
Places still available
Now Open to Non-Alumni Guests of Registrants
Hans and Marian van den Houten have organized a second The Netherlands You Don't Know weekend reunion, this time focusing on the country's relationship with water.

Because a large part of the Netherlands (the Low Lands) consists of polders – low-lying land that has been reclaimed from a body of water and is protected by dikes – there is a saying "God created the earth, but the Dutch created the Netherlands." Our trip will show us how the engineers have saved it. Dutch water management policies are currently being studied and adopted in the United States in the aftermath of Super Storm Sandy and in anticipation of increased flooding incidents due to global warming. Dutch water management engineering firms have been retained by the City of New York and New Orleans to develop plans to protect both cities against future storms.

A large part of our itinerary looks at the impact of and response to the horrific North Sea flood of 1953, in which more than 1,800 Dutch died, 9 percent of total Dutch farmland flooded, 30,000 animals drowned and 47,300 buildings were damaged, of which 10,000 destroyed. In its aftermath, the Netherlands developed the Delta Works, an extensive system of dams and storm surge barriers.

When we're not learning about water, we'll be enjoying other liquids, first-rate food, spas, great scenery and, of course, great company!
The trip begins and ends in Amsterdam, beginning on the evening of Thursday, April 23, 2015 and ending Sunday night, April 26, 2015. The following day is a national holiday – King's Day (Koningsdag) – and some reunion participants may choose to remain in Amsterdam to experience the festivities.

We can accommodate up to 60 participants, with only four rooms allotted for single occupants. (Two single rooms are already reserved.) Singles are urged to seek a companion to share rooms available to our group. Rooms will be allocated on a "first come – first assigned" basis. All rooms are very comfortable and equipped with all expected conveniences. If you wish to arrive earlier or extend your stay at our Amsterdam hotel, please make those arrangements directly with the hotel.
One person registering must be a dues-paying member of the CAA.
Thursday, April 23, 2015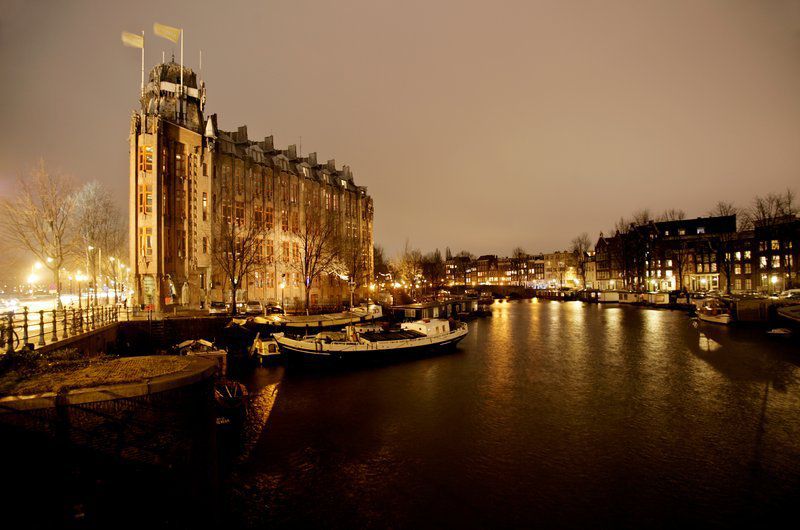 Participants arrive (by their own means) at our five-star Amsterdam hotel, Grand Hotel Amrâth, which occupies The Scheepvaarthuis (House of Shipping), one of the most beautiful buildings from the Amsterdam School period. Located at Prins Hendrikkade 108, it is a stone's throw from Central Station.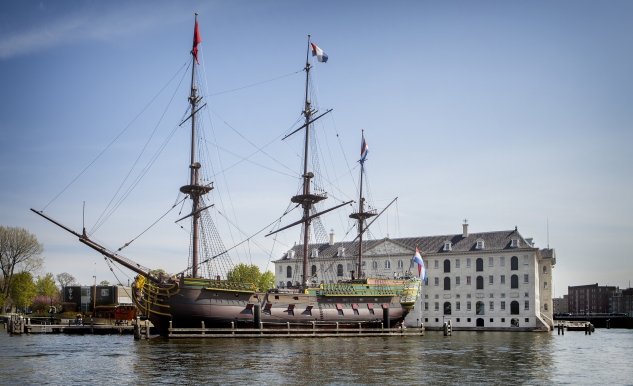 We will meet in the hotel bar for a short trip briefing at 17:15 before walking to the extraordinary Scheepvaartmuseum (National Maritime Museum).

After the hour and a half curated tour, we will board the Multatuli for a buffet dinner and cruise through Amsterdam's harbor and canals, before returning to the hotel at 21:30.

Friday, April 24, 2015



After breakfast at the hotel (included), our bus leaves the hotel at 08:30 for a visit to the storm surge barrier at Maeslantkering, where a guide will take us through the Keringhuis (Public Water Management Information Centre) to learn about flood risk management. The Maeslant storm surge barrier is the last part of the Dutch Delta Works and is the world's largest moveable barrier. This impressive construction cannot be described – only experienced.

We'll have lunch aboard the bus en route to Ouwerkerk, where we will have a guided tour of the Watersnoodmuseum (literally the "Water Ordeal Museum"), commemorating the North Sea flood of 1953.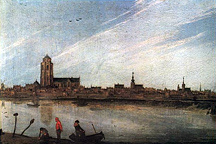 We'll then have a walking tour of Zierikzee, an historic town on the Eastern Scheldt, which was badly damaged by the 1953 flood. It has 568 official monuments, a unique medieval street pattern and the oldest carillon still playing in the Netherlands.



Next we head to the Badhotel Domburg. Amidst white dunes, wide sandy beaches and dense woods, the idyllic little town of Domburg is the most popular resort in the Dutch province of Zeeland. After checking in, we leave for cocktails and dinner at Auberge "De Campveerse Toren" in Veere, a seaside resort. In 1575 Willem van Oranje celebrated his wedding dinner with Charlotte de Bourbon in the restaurant's tower.

Saturday, April 25, 2015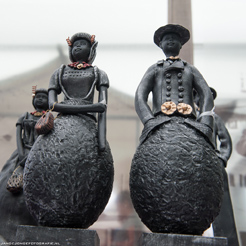 We leave the hotel at 09:30 for a half-hour drive to Polderhuis Westkapelle – Dijk-en Oorlogsmuseum. The museum presents a permanent exhibition of the history of Westkapelle, a dam-village, and its inhabitants. We'll learn about the emergence of the "dike village", the old habits and customs of the Westkapelle community and the importance of the dike and the dike works. The exhibit also focuses on one of the most dramatic periods in the history of the dike village: World War II with the bombing of dikes in Walcheren in 1944, the flooding that followed closing the dike and the reconstruction of the village.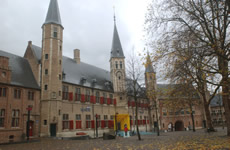 Our next stop is the Zeeuws Museum, located in the Abbey in the center of Middelburg, the capital of Zeeland. The museum won the Council of Europe Museum Prize for 2009. It presents regional collections in unexpected visual and sensory contexts, relating the local scene to other parts of Europe and the world. (Zeeuws is a regional language spoken in the Dutch province of Zeeland.
We'll have lunch at Restaurant "Scherp" in Middelburg before returning to Badhotel Domburg, where we'll have time for a rest, swim, massage or walk of the grounds, into town or on the beach. (Spa expenses are not included in the cost of the tour, and it is recommended that you book services ahead of time.) Cocktails and dinner will be at the hotel.
Sunday, April 26, 2015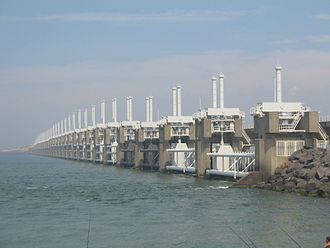 We l
eave the hotel at 09:15 for the Delta Works at "Neeltje Jans"
, an artificial island in the province of Zeeland. It was constructed to facilitate the construction of the

Oosterscheldedam

. (It's also where the second stage of the 2015 Tour de France will end!) We will have a guided tour of the Ooster Schelde Kering (Eastern Scheldt Storm Surge Barrier).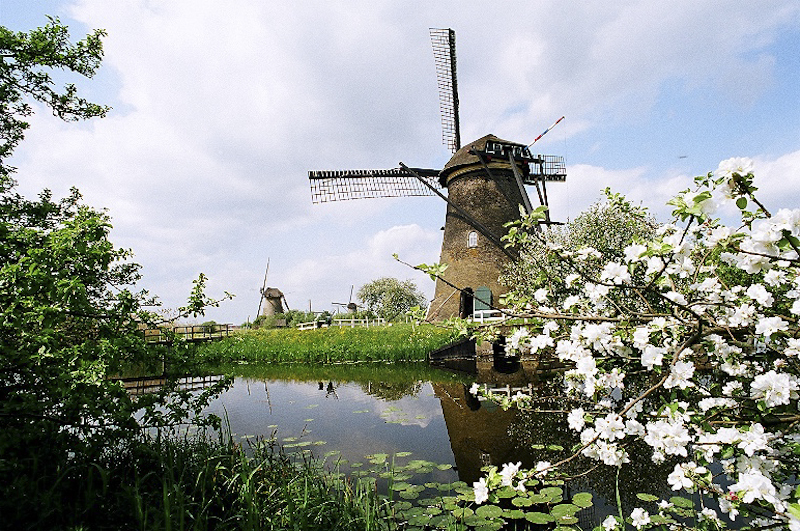 We'll have lunch aboard the bus and leave at noon for the Unesco World Heritage site "Kinderdijk", where we'll have a guided tour of the windmill complex.
Then it's time to head back to Amsterdam, stopping en route in Gouda to visit the Weigh House, a 17th-century weighing house with displays on cheese making and Gouda ceramics, plus a tasting room...but save your appetite, as we will enjoy cocktails and dinner at Het Rechthuis aan de Amstel in Uithoorn. (This is a change in the itinerary).
At 21:30 we head back to Amsterdam, with wine and beer served aboard the bus, arriving at Grand Hotel Amrâth at approximately 22:00. Enjoy the excitement of King's Day Eve or get a good night's sleep!
______________________________
Participants must reserve online but can pay in euros (by wire; see instructions below) or in U.S. dollars (online with credit card or by check).
The price is set in euros: € 1100
The price is set in euros: € 1100
Full payment is now due upon registration.
Price includes all transportation after arrival at hotel in Amsterdam on Thursday and return to said hotel on Sunday evening, all hotels, meals, tips, guide fees and admissions to venues described in trip summary. Wine, beer and soft drinks are included within reasonable limits, but can always be augmented by individual purchases.
Travel arrangements and charges to and from Amsterdam before and after the reunion are NOT included.

If you have any questions or issues with registration or payment, please write to Ken Jablon (jablonkt@aol.com) or call Ken at home during normal business hours at 212/799-9525).
We still have room for more participants (including three single occupancy). Full payment is due when you register:
1. Click here for new registration and full payment, double occupancy ($2,662).
2. Click here for new registration and full payment, single occupancy ($1,815).
3. Click here for new registration, with intent to pay by euro. Double occupancy is € 2200 per couple, single occupancy is € 1500.
Please transfer Euros to the account of:
M. A. van den Houten-Was
Account number: 594344085
IBAN: NL 44ABNA0594344085


SWIFT code: ABNANL2A
If you would prefer to make your dollar payment by check, please make it payable to the Chase Alumni Association (earmarked "NL Reunion 2015 - balance") and mail to:
Chase Alumni Association
Lenox Hill Station
P.O. Box 534
New York, NY 10021-0011
If you are mailing your check, we strongly urge you to notify Ken Jablon ahead of time that you are planning to register (jablonkt@aol.com or call Ken at home during normal business hours at 212/799-9525).
CANCELLATION BY MEMBERS AND REFUNDS:
TRANSPORTATION TO AND FROM AMSTERDAM
You should make your own transportation arrangements to and from Amsterdam.

TRANSPORTATION TO AND FROM AIRPORT
You are also responsible for your own transportation from and to the airport (or train station or pier). Taxi fare between Schiphol Airport and the Grand Hotel Amrath as of July 15, 2014 cost approximately €45-50 / US$61-68. A train (€4 / $5.45) runs from Schiphol to Amsterdam's Central Station, which is a five-minute walk from the hotel. You can also book a hotel shuttle bus, which will take you directly to the hotel but may make stops at other hotels first. The shuttle buses run once ever half hour and cost €17 one way/€27 round-trip per person (US$23/$36.75).
TRIP INSURANCE
We recommend you purchase travel insurance. It is prudent to cover your trip investment in case you are unable to travel because of illness. For U.S. residents eligible for Medicare, possible medical costs abroad should also be covered, as Medicare only covers expenses in the United States. Several companies offer travel insurance. Most policies will waive pre-existing medical conditions if you register within 15 days of your trip deposit. For trip insurance comparisons look at www.insuremytrip.com.
LIABILITY WAIVER
Click here for waiver form, which must be signed and mailed to the CAA within three weeks of registration. If you are attending as a couple, each participant must sign a separate waiver.
CANCELLATION BY THE CAA
The Board of Directors of the Chase Alumni Association (CAA) consists of volunteers who are working hard on behalf of the registered attendees with multiple vendors to organize the April 2015 reunion in the Netherlands ("The Netherlands You Don't Know #2", the "Netherlands Reunion"). At time of this posting, the CAA believes that the Netherlands reunion will take place as planned.
Nevertheless, CAA reserves the right to cancel the Netherlands Reunion or any proposed aspect of it for any reason at any time. If the Netherlands Reunion is cancelled, CAA will no longer accept registrations, will send notice to all registered attendees as soon as practicable and will refund to them as much of any deposit or balance payments as is unexpended or is not contractually obligated, together with their pro rata share of any amounts that it obtains, with reasonable effort, as a refund from vendors and providers. If a vendor or provider is unable or unwilling to provide a contracted for service, CAA shall attempt to obtain a substitute service that, in its judgment, is of comparable value. If CAA is unable to obtain such a service, CAA shall use reasonable efforts to obtain a pro rata refund for the participants. CAA shall have no liability for any failure to obtain such a refund.