Renew Your Membership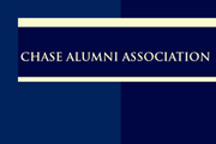 Your membership is essential to our existence: The CAA relies on membership dues to finance this Web site as well as provide other alumni benefits. Membership also gives you access to member-only sections of the Web site.
Dues may be paid on-line by using your credit card. (Just keep scrolling down this page.) If you would prefer to send a check (payable to the Chase Alumni Association) or mail us your credit card information, please download and fill out our membership form and mail it to:
Chase Alumni Association
Park West Station
PO Box 20882
New York, NY 10025 USA
Note that we do not have a fax.
For dual Chase households*, please also download our spouse/partner membership form.
*CAA member's spouse/partner either worked at Chase or a merged bank or is a current employee of JPMorgan Chase. The spouse/partner has to set up a separate membership account with a separate email address.

New to Our Site?
Fill out the fields below and a temporary password will be emailed to you within the next several minutes.