JPMorgan Chase Benefit Programs
How To Access Your Program Information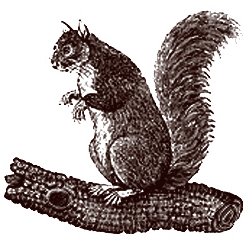 As a former employee of JPMC or one of its previously merged U.S. banks, you can access information about compensation and benefit programs in which you participated as an active employee.

The three primary channels of access are via the Internet, telephone and e-mail: MyRewards.jpmorganchase.com,
accessHR at 1-877-JPMChase (1-877-576-2427) or hrsd.retirement.services@chase.com. If you are outside of the United States and unable to access the toll-free number above, please call 212-552-5100. Service Representatives are available Monday through Friday, from 8 am to 8:30 pm Eastern time, except on NYSE holidays.
Note that this number is for everything except information on your 401(k) Savings Plan, for which you should call 1-866-576-2401 from 8 am to 10 pm Eastern Time, Monday to Friday, except on NYSE holidays. From outside the United States, call 1-303-737-7204. The TDD number for participants with hearing impairment is 1-800-345-1833. You can also send an e-mail to participant_services@empower-retirement.com.
More specific contact information is provided by clicking on each of the compensation and benefit sections listed at right.
MyRewards.jpmorganchase.com is primarily for current and former JPMC employees and former employees of the merged banks and essentially for U.S. benefit programs. It allows you to perform some transactions online.
Please note that the U.S. numbers serve former employees whose benefit plans were based anywhere in the Western Hemisphere (that is, including North and South America, Latin America and Mexico).
.
AccessHR numbers for non-Western Hemisphere benefit programs are also provided through the links at right. As of July 2008, there are no Web sites for non-Western Hemisphere benefit programs.
These AccessHR numbers can also be used to alert JPMC to changes in your contact or beneficiary information. Former employees should inform their next-of-kin/beneficiaries of the accessHR telephone numbers and keep this contact information with their important documents (eg, wills, trust documents, etc.).
Please inform the CAA if you encounter any difficulties accessing benefits information.
Links to More Information...