Photos from June 16, 2016 Reception
Top to bottom:
Photo One: Sam Mills and Ed von Leffern
Photo Two: Pauline von Leffern. Vickie Gustavson, Carl Gustavson and Vic Reizman
Photo Three: Ed von Leffern and Vic Reizman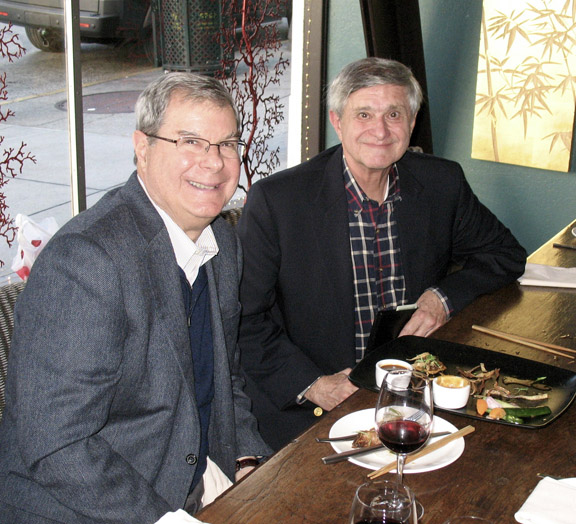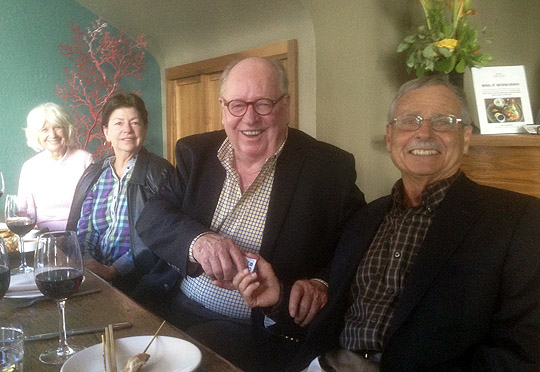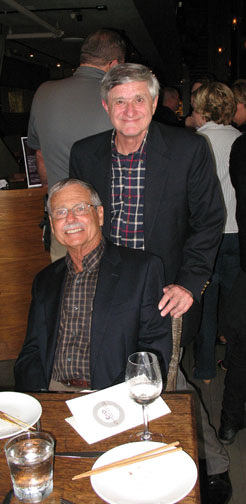 CAA San Francisco/Bay Area
The San Francisco Bay Area chapter of the Chase Alumni Association held one of its periodic get-togethers at E&O Trading, an Asia-themed restaurant two blocks from Union Square, on Thursday, June 16, 2016.
In attendance were Chuck Adams, Carl and Vickie Gustavson. Kathy Donovan, Vic Reizman, Sam Mills. We were pleased to be joined by Ed and Pauline von Leffern from Los Angeles who were in the midst of their annual week-long visit to San Francisco.
We were saddened by the recent death of Terry Wadsworth, a member and valued colleague and friend who passed away June 7.