Remembrances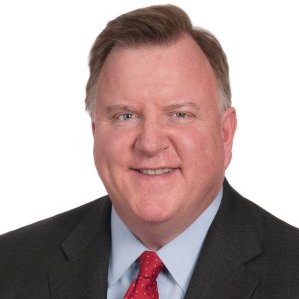 In Memoriam: James Ramage, 57
James (Jim) Ramage, who worked for Manufacturers Hanover, Chemical and Chase banks, passed away suddenly at home in Westfield, NJ on Saturday, December 24, 2016. He was 57.
Visitation will be on Thursday, December 29, 2016 from 4 to 9 pm at Higgins and Bonner Echo Lake Funeral Home, 582 Springfield Ave., Westfield, NJ. A Mass of Christian Burial will be celebrated on Friday, December 30, 2016 at 10 am at St. Helen's RC Church in Westfield.
Ramage was born and raised in Amherst, NY, the
youngest of seven children. He attended Nichols School in Buffalo, NY before matriculating to Hobart
College, graduating in 1981 with a BA in English. He earned a MBA degree from Fordham University.
Ramage had a long and successful career in banking, joining Manufacturers Hanover Bank in 1984. After mergers, he worked for Chemical and eventually Chase, rising ultimately to become a Managing Director and Group Head/Senior Credit Executive in the Investment Banking Division of JPMorgan Chase & Co.
In 2010 he joined Standard Chartered Bank's New York Branch, serving clients in the global metals and mining businesses. In 2014 he joined Santander SA in their New York Branch, continuing to serve global metals and mining clients throughout the world.
He was a member of Plainfield Country Club. For many years he was actively involved with the American Red Cross in northern New Jersey and served as a member of the Westfield/Mountainside Chapter's board of directors.
He leaves behind three grown children, Ellen, Megan and Thomas, his partner, Sue Walsh, a brother and four sisters.
In lieu of flowers, contributions in his memory may be made to Nichols School in Buffalo, NY or Hobart and William Smith Colleges in Geneva, NY