Two Memories of the Early Days of 1 CMP
From Paul Didier
Architectural historian Nicholas Adams, a professor at Vassar College, asked CAA members whether they had any personal recollections about Gordon Bunshaft, architect of 1 Chase Manhattan Plaza, and the building of the Chase headquarters downtown. Here's what Chase alumnus Paul Didier told him. (If you have recollections, please send them to niadams@vassar.edu and cc us at news@chasealum.org.)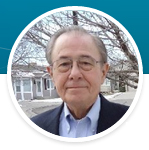 Paul Didier worked with heritage banks of Chase for more than 37 years, from October 1953 to January 1991. "My long career at Chase comprised many significant assignments over the years, most of which were not the usual banking assignments. They included: Compensation executive, managing payroll and all benefits for over 35,000 employees all over the world; assistance to our overseas branches and subsidiaries, including developing the cost of proposed new entities in Iran and Saudi Arabia, training indigenous local officers globally, studying efficiency of compensation facilities in London, reviewed accounting of Middle East subsidiaries, etc., and Client Corporate Trust Division, analyzing and developing business plans; developing and tracking budgets and profitability." Didier also reported directly to the chairman of the board to facilitate and accompany him on his extensive travels throughout the United States and Canada. Didier is currently President and CEO of the World Affairs Council of Western Colorado.
Moving from 20 Pine Street to 1 CMP
The old Chase Bank at 20 Pine Street had the main bank vault in a sub-basement, and 1 CMP had the new bank vault in a sub-basement. In order to move the massive amount of valuable things, including huge amounts of money, a tunnel was built so nothing had to move above ground where it would create a security problem. The tunnel had no other purpose and was probably closed after the move.

I was not involved in that but it occurred to me when I thought about those old days. Someone else may have photos or a more precise recollection. I don't know whether the tunnel was designed by the architect or the builder. This is just a sort of "aside" but it had a lot of human interest at the time.
New life for downtown
Mr. Rockefeller was chairman, and prime moving force, in what he has called an early effort "to breathe life into a moribund downtown." Before that there were many old buildings still standing. When I started working for the bank in 1953, I was just a kid, and my first job was as a messenger running all over downtown. I remember being in very old "primitive" elevators in which the cables actually ran through the car and the elevator operator had thick leather gloves to slow the elevator down by grabbing the cables so it could stop "approximately" at each floor.
Building 1 CMP provided the impetus for a lot of new construction that would do away with those very old buildings, many of which had been constructed in the 19th century. Building the two World Trade towers came about because the revitalizing change had already begun. There were many little buildings too, and one was a restaurant that I used to frequent. It was an old seafood place where the customers sat on one side of a long bar and the workers were on the other side shucking raw clams and oysters or frying softshell crabs. There was no other work space, i.e. no kitchen, everything happened in front of you while you ate. The old place was so narrow that to get to a seat at the bar you literally had to walk in sideways. The menu was pretty sparse and no alcohol was served, but the food was fresh and delicious. There is an old video about that at: Making way for the two trade towers. The area also had a lot of stores that sold exotic surplus electronics; some people called it Radio Row. Many were still there from the old sailing days and faced the river as in these photos.