Remembrances
Please send tributes to news@chasealum.org.
In Memoriam: Robert W. Daly, 64
Robert W. Daly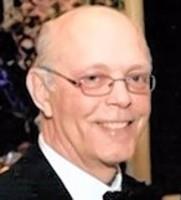 passed away February 2, 2017, 11 days short of his 65th birthday. He worked at Chase Manhattan Bank in international lending before launching a career in healthcare technology.
Daly graduated from Walt Whitman High School (Huntington, NY) in 1969, earned a BA
magna cum laude
in Russian Studies at Brown University in 1973 and a MBA with distinction at the Harvard Graduate School of Business Administration in 1978.
Following Brown, Bob worked at the Chase Manhattan. His career after Harvard included Bain and Company; Daly, Hutcheson & Co.; Adler & Company; and TA Associates where he was General Partner for healthcare investments and served on numerous boards, including U.S. Oncology, Inc.; Copley Pharmaceutical, Inc.; Health Net, Inc.; AmeriChoice Corporation; Heartlab Inc.; LeadScope, Inc.; Physician Alliance Network, Inc.; and Curative Health Services.
From there, Daly organized MedEquity Investors, LLC, chaired Total Sleep Holdings, Inc. and founded The Periodic Breathing Foundation.
Over thirty patents were issued to Daly for medical devices, instruments and products to address sleep-related respiratory dyscontrol. In addition he co-published numerous medical papers and funded research in the area of respiratory control and sleep-disordered breathing.
Among Daly's community activities were: Boston Symphony Orchestra - Overseer, Partners Healthcare – Committee on Corporate Sponsored Research and the Venture Advisory Committee of Brigham and Women's Hospital.
Daly possessed a superbly analytical mind, was very generous and embraced life fully, as his health permitted. He loved sailing, skiing, photography, playing the guitar, collecting paintings of Russian realism and working with electronics. His naturally curious mind led to many patented inventions.
He is survived by his wife, Chase Alumna Polly Coe Wall Daly, two children, two stepchildren and a grandchild.
Memorial contributions may be made to The Samaritans of Rhode Island (suicide prevention resource center), the Rhode Island Community Food Bank, Grace Church (capital campaign) or the Harvard Business School - F.S. Blackall Scholarship Fund (for non-profit leadership).