Remembrances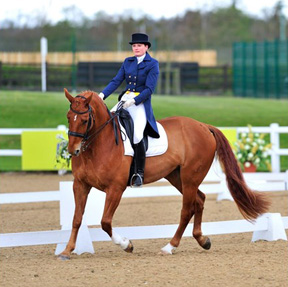 In Memoriam: Catherine Eardly, 54

Catherine Eardley, who worked for Chase for 18 years, died of cancer on March 15, 2017 in Scotland. She was 54.
She was also a dressage rider, horse and rider trainer, and teacher. From April 2010 to February 2014, she was finance director of Horsescotland.
She received an MA in physical anthropology at Cambridge.
Ms. Eardley worked at Chase in London from 1992 to 2005 (GSS/Custody) and was head of its Rep office in Edinburgh from 2000 to 2005.
She was executive director, membership and marketing, for The Institute of Chartered Accountants of Scotland in 2006 and 2007.
She was diagnosed with cancer in 2014 and, said a friend, dealt with it in her own indomitable way, choosing ultimately to take a holistic approach to treatment. Until November 2016, she continued to teach people to get the best out of their horses and to make progress in dressage.
She is survived by her husband, Chase alumnus Ed Muenzberg, her parents and two sisters.
Memorial gifts may be made to Maggie's Centres, which support cancer sufferers and their families.