CAA Austria Luncheon, June 8, 2017
Alexander Goetzinger, Guest Speaker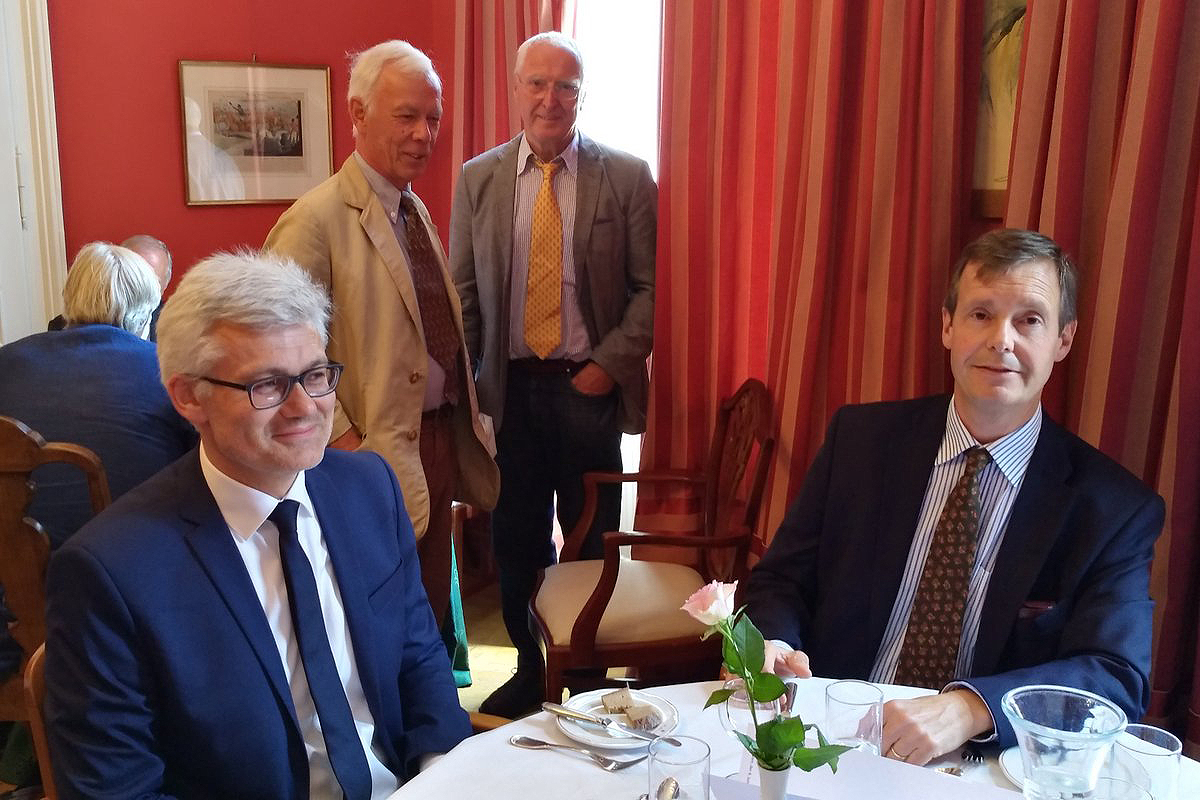 Chase Alumni Austria held its summer luncheon at Vienna's St. Johann's Club with the following attendees: Richard Belcredi, Andreas Calice, Armin Dallmann, Gustav Dressler, Wolfgang-Fenkart Froeschl, Edith Fischer, Rudolf Geymueller, Franz Hartlieb, Jan Homan, Guenter Korp, Volker Pesta, Timothy Pfister, Peter Puespoek, Heinz Ratka, Wilhelm Rosenfeld and Ernst Traun.
It was a special pleasure to welcome Volker Dahlgruen from Munich and Christian Tury to our meeting.
Alexander Goetzinger gave us an excellent overview on digital banking and what we can expect in the coming years – rigid regulation, the loss of the client relationship to near-banks, the degradation to an exchangeable service supplier burdened by legacy assets and the rise of distributed ledger technologies forcing banks to radically restructure their operations and business models. What are the options? Where are the risks? A journey in unchartered territory!
Proposed dates for fall meetings are:
Wednesday, September 20, 2017 and
Thursday, November 30, 2017.
Photo at left: Christian Tury, Andreas Calice, Volker Dahlgruen and Alexander Goetzinger
To see more photos, dues-paying CAA members should click here.