PFS Alumni List (as of 1/8/18)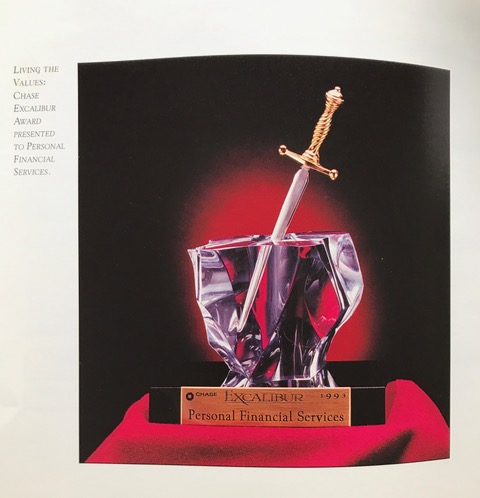 These are the names we have of PFS Alumni with e-mail addresses, as of January 26, 2018. If you have additional colleagues to add, please contact Sonia Dias at PFS@chasealum.org.
This is NOT the attendance list!
To learn more about the PFS reunion
(April 27-29, 2018), please click here.
Ruben Aldridge
Ron Andujar
Bill Attaway
Russ Baker
Bill Barnum
Don Barry
Ed Baum
Rick Bechtel
Greg Beliles
Peter Bender
Constance Betley
Rita Blacker
Linda Latargia Bohner
June Bolger
Peter Boomer
Tom Borrelli
Ed Bratton
Jennifer Buchanan
Judith Joyce Burr
Gigi Burton
Herschel Ross Bush
Christina Cabbell
Ada Ciniglio
Donna Clay
Sue Cole
Paul Coleman
Gerry Cook
Ashley Cook
Sam Cooper
Denise Corcoran
Maryann Corkery
David Corkins
Terri Costello
Cathy Cotrell
Robert Cowley
Virginia Crise
Peter Darata
Treena David-Chirico
Bill Debernarde
Debbie Del Corro
Sonia Dias
Louis Difo
Janice DiMarino
Elaine Doucet
Bill Duffy
Peggy Einhorn
Sharla Ellis
Joel Epstein
Ilene Evans
Jan Everote
Vanessa Fauquier
Brent Feigenbaum
Jim Ferriter
Pat Morris Finaldi
Darin Fink
Jeff Fleischman
Ed Francis
Louis Gallo
Elaine Garafola
Laura Garner
Tom Garvey
Steve Giancaspro
Lynn Giuffre
Gary Glick
Jay Goetschius
Alison Gold
Jackie Goldblatt
Melissa Gonzalez
Eric Gotsch
Joseph Granahan
John Guido
Chace Gundlach
John Gunther
Mitch Haddad
Keith Hamon
Peter Handy
Meri Hannon
John Hanrahan
Don Hayek
Ann Heinz
Tim Henley
Tom Hennessy
Joy Hinshaw
Charles Hoffmann
Muriel Holland
Deborah Huffman
April Humblias
Maria Hunsicker
Tom Hurlbrink
Shirley Hwang
Susan Jacobs
Trish Jeffers
Tim Johnstone
Wendy Justice
Sam Kaplan
Steve Kent
Robert K. Kettenmann
Bob Kirland
George Koo
Lauren Kopsick
Amy Kovar
Jim Kubicka
Rick Kunz
Shari Kussner
Richard Ladd
Debbie Lasota
Valerie LaSusa
Monica Lavin
Beth Lawlor
Stephen J. Lemanski
Christina Lenihan
Fina Lessey
Barry Levine
Jim Linnane
Rob Lou
Lance Mackey
Pat Mahanger
Maryann Malzone
Fred Mannausau
Stephen Markscheid
Brad Martin
Clare Mccoy
Thea Mcdevitt
Kerry Scott McDonnell
Jim McFadden
Dean McFail
Mary McGorry
Bill McGreevy
Luis Mechoso
Scott Medrow
Lisa Merritt
Dave Moffitt
Ralph Montanaro
Jim Mooney
Peggy Moung
Greg Munson
Wendi Murphy
Geri Murphy
Doug Myers
Liz Nawojski
Charlie Nilsen
Rick Nirk
Kurt Olson
Rosemary Palazzo
Marilyn Perez
Eric Phillips
Michele Phillips
Ray Pool
Leonard Proscia
Sophia Prountzos
Kathy Purdon
Mike Quick
Regis Quirin
John Rao
Vini Ribisi
Dawna Richter
Manny Roberts
Pat Rowell
Robert Ruiz
Linda Salcito
Richard Sanford
Vivian Schablin
Russel Schrader
Ivy Scott
Bob Seemer
Mike Shara
Jim Sharp
Matthew Sharp
Paul Simpson
Lisa Siranovich
Robin Smith
Ann Sonsini
Mary Murphy Soria
Philip Spina
Donna Stephan
Margaret Sweeney
Deb Talbot
Ron Tankiewicz
Kathy Taylor
Mike Van Praag
Steve Vargas
Renee Vasey
Frank Vella
Brian Wada
Beverly Wallace
Chaoyong Wang
John Ward
Michael Weiss
Barry Westerland
Miriam White
Juliana Wirshing
Dick Wolf