In Memoriam: Terry Bailey, 90
Long-time Chase Mortgage Clerk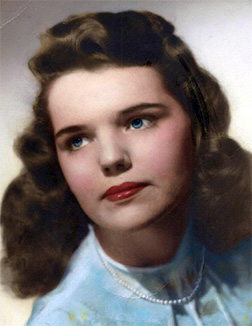 Therese C. (Terry) Bailey (nee Mulhearn), a mortgage clerk at Chase Manhattan in Montvale, NJ, died October 8, 2017 after a brief illness. She was 90.
Married to the late Vincent Bailey for 52 years, she is survived by three of their four sons, eight grandchildren and eight great-grandchildren.
Donations can be made to the Family Promise Of Bergen County Dinner Program for the Homeless, where she was an active volunteer.
Remembrances
Please send remembrances to