CAA NYC Reception, November 13, 2017
At 270 Park Avenue's 50th floor space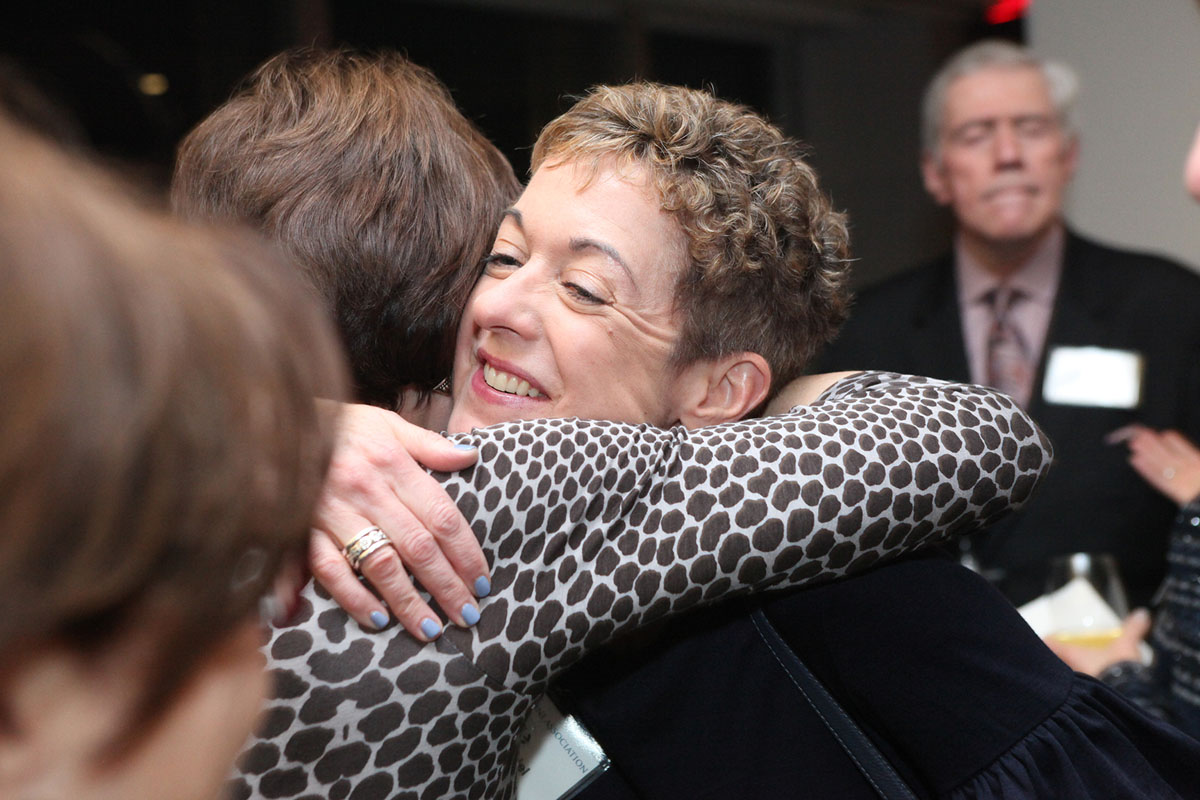 Some 125 alumni gathered at JPMorgan Chase's 50th floor space for the CAA Fall gathering on Monday, November 13, 2017, courtesy of the Bank. Despite many no-shows, the room was bustling with energy, connections, stories and nostalgia.
Andrew Kresse, CEO of Chase Business Banking, told the crowd of the importance of small business to Chase and the nation's economy. Kate Northrup, director of JPMorgan Chase's Alumni Network, explained the new network, which Chase Alumni were able to sign up for at the event.
Screens in the venue displayed a tribute to David Rockefeller's memory.
For more photos, please click here.
Only dues-paying CAA members have access to the pictures.