Remembrances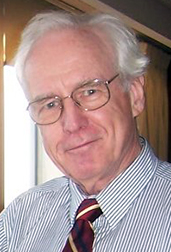 From Ronald Mayer: Richard was unique. He had strong opinions about what was best for ahealthy banking system and was a vigorous advocate for his policy beliefs. At times, his views meshed with those of senior management, e.g., having the Fed pay interest on reserve accounts. At other times, his proposed policies were contrary to those of the 17th Floor, e.g., marking to market illiquid assets on a bank's books. Richard was the only person I encountered at Chase who had both a successful career AND who did not follow the company line in his advocacy efforts. This is a testament both to his integrity and his value to the organization.
Richard was a strong family man. The only time that I saw him visibly upset was when he heard that his then high school age son might have been injured playing soccer.
When I last saw him about three weeks ago, he was in obvious physical decline. His intelligence and acerbic wit were still in perfect working order.
On several crucial occasions in my career he gave me excellent advice, which I fortunately accepted. I will miss him greatly.
From John Ward: Richard was a great guy and an old friend. We will miss him.
From Marsh Carter: Richard was a delight to work with. He supported my business, Global Custody,
and was a big hit when we asked him to visit clients in Asia, especially Singapore.

From Gene Swanzey: It was difficult at times to distinguish Richard's sense of humor from an outright frequent contrarian nature. It was difficult to argue against the latter since Richard's position was typically the correct one. His intellect impressed me and that is why he became a favorite of mine by asking him to testify on the bank's positions in Washington and frequently in State capitals as well. I have to admit that there were times I held my breath when he went off script, but his intelligence and directness made our positions eminently clear. Truly, "one of a kind." Rest in peace.

From Jim Ross: I'm very saddened to hear of Richard's passing. We were lunch buddies for years and I always looked forward to his spirited views on matters.
From Tim McGinnis: I was fortunate to have worked with Richard a number of times during my years at Chase. Richard was quick of wit and he could quickly understand and issue. We did not always agree on a solution to a problem, but I always took his advice into consideration.
Richard was a great asset for the Bank and will be missed. God Speed, Richard.
From Paul Tongue: Richard was a very witty and truly cultured person with whom one was honored to have been associated. Requiescat in pace, Richard.
In Memoriam:
Richard Aspinwall, 85
Richard Aspinwall, former chief economist at Chase Manhattan, died at his home in New York City on February 1, 2018. He was 85 years old.
Born in Barrington, Illinois, he studied at the University of Colorado, Boulder, and the University of Michigan (BBA, 1954). He worked as a bank examiner in Chicago and Denver, then in 1957 moved to Santa Fe, New Mexico, where he worked at the First National Bank of Santa Fe and became involved with the Santa Fe Opera, serving as treasurer from 1959.
In 1962 Aspinwall settled in New York, studying in the Graduate School of Business at Columbia University (PhD, 1968) and working as business manager of the Santa Fe Opera during the summers. From 1967 to 1970 he was a research economist at the Federal Reserve Bank of New York, and from 1968 to 1970 he was also an adjunct assistant professor in the Graduate School of Business at Columbia. In 1970 he joined the Chase Manhattan Bank.
At Chase for almost 29 years, Aspinwall was engaged in the conduct of economic research, primarily business strategies, financial regulation, the composition of markets for financial services, and monetary and fiscal policies. In 1986 he was a founding member of the Shadow Financial Regulatory Committee, a group of economists and lawyers organized to examine objectively and independently issues in financial regulation and legislation and to communicate widely the committee's analyses and views; he served on this committee until 2000. In addition, he provided macroeconomic advice to a broad range of Chase constituents, and he also served formal advisory roles to groups such as American Bankers Association, Institute of International Finance, and Office of Management and Budget of the City of New York. From 1987 to 1998 he was an associate editor of the Journal of Financial Services Research.
In 1991 Aspinwall was made Senior Vice President and Chief Economist at Chase, a position he held until 1997. Thereafter he served as Director of Public Policy Research, in which role he concentrated on regulatory, monetary, and fiscal issues.
In addition to the Santa Fe Opera, Aspinwall served on the boards of the Santa Fe Opera Foundation, the Metropolitan Opera National Council, the Manhattan School of Music, the Regional Plan Association, and New World Records.
Aspinwall leaves his wife, Margaret; two children and their spouses; and two grandchildren. He requested that there be no funeral or memorial service.
Memorial contributions may be made to the New York Public Library, online or by telephone at 212-930-0654 or 212-930-0653.