Life After Chase: Peter Dodds
Teaching credit risk in Myanmar
By Peter Dodds (Chase Manhattan Bank, London, New York and Kuala Lumpur, 1970 to 1980)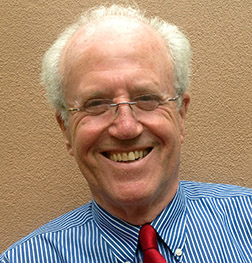 Many years after my time at Chase, and after leaving Standard Chartered Bank in Singapore, I joined Genesis Corporation, a New England-based risk training company. Having lived in Malaysia and Singapore, my brief was to expand the training practice in Southeast Asia.
In 2016, I started a conversation with the Myanmar-based mission of Deutsche Gesellschaft für Internationale Zusammenarbeit (GIZ) GmbH, a German federal enterprise that supports the German government in international cooperation for sustainable development via technical advice and capacity development. I was particularly interested in GIZ"s Financial Sector Development Project in Myanmar, which began in 2012 and was planned to last through 2016. The project focused on working with the Central Bank of Myanmar (CBM) to develop the very underdeveloped banking sector, with a central objective of developing human resources.
The banking sector was quite primitive. Cash flow lending was unheard of. All bank lending was, by law, short term and had to be collateralized by real estate. Perpetual overdrafts, secured by substantially unmarketable collateral, translated into problems for which no solution had yet been designed, since the concept of loss reserves had not yet been implemented. None of this was surprising for a country that had been effectively shut for over 50 years.
Additionally, and this was not unusual for developing countries in the very early stages of their development, banking licenses were seen primarily to offer the ability to collect deposits, which would finance the related activities of the owners of the banking licenses.
Licenses were being awarded to foreign banks, quite sparingly, with the majority going to Taiwanese, Japanese and Korean applicants. This was expected to facilitate trade finance, and the new license holders were also expected to provided training to the employees of domestic banks.
Part of the GIZ Development Project was to sponsor a conference in Yangon [Rangoon] that had, as central themes, the adoption of International Financial Reporting Standards and compliance with the Basel Accord by the Myanmar banking industry. I was invited to address the credit risk components of these two complex initiatives; flash back to Global Credit and the 7th Floor at 1CMP!
I had never visited Myanmar before, though I had lived in Malaysia, Hong Kong and Singapore. While I had a quite extensive knowledge of the region, this did not extend to Myanmar. I was aware that financial and commercial ties with Singapore were very extensive, but not subject to a great deal of publicity.
Traveling to Myanmar required an invitation from a government institution, CBM, and a sponsor, GIZ.
On arrival I was surprised to see that although traffic moved on the right hand side of the road, as in the United States, the steering wheels were also on the right side, because almost all the cars were used imports from Japan, designed to drive on the left hand side of the road. I spent a day as a tourist, visiting a beautifully kept War Cemetery for Commonwealth service personnel who died in World War Two in what was then Burma. I traveled through villages, obviously poor, but showing evidence of bustling commerce. Every village was dominated by beautiful gold pagodas, an example of which is illustrated by the attached photo, showing the view from my hotel room of the incredibly beautiful Shwedagon Pagoda in Yangon.
The GIZ conference, which lasted for two days, was attended principally by mid-level female bank employees, and interpreters were required. It became increasingly clear that the majority of participants were almost completely unfamiliar with the concept of risk. It was also obvious that the ambitions to implement IFRS and Basel were extremely ambitious.
My second assignment was a credit risk presentation to the supervision department of the Central Bank, and I returned in early 2017 to give a second similar presentation.
In terms of the political environment, there was a sense of great expectancy, mixed with apprehension and deep skepticism, following the elections and the much anticipated emergence of "The Lady" (Aung San Suu Kyi) to a position of apparent leadership. Naypyidaw–the remote, newly created center of government–had a 14-lane highway running through its sparsely populated middle, adding a surreal sense to the overall picture.
Somewhat surprisingly, discussion of "cronies" and corruption was quite in the open, and it became quite clear that in terms of economic and financial power nothing had yet really changed.
Adding a postscript, it appears that, after a quite bright start to the re-emergence process, Myanmar has recently taken some steps backwards, and the world is waiting to see how this plays out.
For my part, I remain in discussion with GIZ about participating in their next project, which will involve the expansion of further training and development for the banking sector and will extend to partnership with Yangon University. I very much hope to return this year.
Until then, I will continue to live in my new home in Santa Fe, New Mexico. I have obtained a real estate license and now work with Berkshire Hathaway Home Service there. I thoroughly recommend Santa Fe as a fascinating place in which to live part- or full-time. It is known as "The City Different in the Land of Enchantment".