Remembrances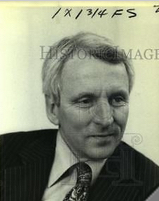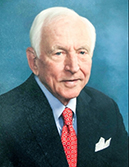 From Ron Mayer: I am very sorry to learn of Wright's passing. He was a real gentleman and one of the most approachable of Chase's senior executives.
From Hughlyn Fierce: One of the real good guys....a wonderful and smart person who did an excellent job against a great number of challenges.
From Sheree-Ann Spencer: Mr. Elliott had a genuine personality. He made everyone, from the most junior level, feel valued. I remember starting Chase as essentially a "temp", and within a month he was acknowledging me by name and listening to my suggestions.

From Harry Tether: Wright was a wonderful person, upbeat in his role at Chase and a great contributor to civic life in Bronxville, particularly in public education. I smile whenever I think of him. Sad to hear of his passing.
From Fawzi Malouf: It was in 1980, I believe, joining DR on a trip to Jeddah, Wright found that he had some time in the morning and offered to do the rounds with me to visit Chase's institutional customers in Saudi Arabia. It involved stalking ankle-deep around the sand dunes that were city streets at that time. He cheerfully came along, a real trouper, visiting bank after bank and using his position, charm and skills to market Chase's institutional products. It was a fun morning and the type of support a relationship manager can only dream about.
From Bill Kaufmann: Wonderful guy and associate....so sorry.
From Arthur Casavant: Wright was a thoughtful and gracious leader who will be missed by his family, his community and our Chase community. A real gentleman.
From Anne de la Morandiere Cooper: As one of Wright's "direct reports" in the '80's, I am saddened to hear of his passing. Wright was a remarkably positive force, supportive of his peers and colleagues, and a proud Chase executive. I'm grateful to have worked at Chase, thanks to Wright, during an exciting decade!
In Memoriam: A. Wright Elliott, 82 Ran Chase Communications
Anson Wright Elliott, a former executive vice president who headed Corporate Communications at Chase Manhattan, died on March 30, 2018 in New Orleans at the age of 82.
Born August 9, 1935 in New Orleans, Mr. Elliott graduated from Princeton in 1957 and earned Masters Degrees from Louisiana State and Cornell Universities and was a Captain in the U.S. Marine Corps.
He worked at Chase for 25 years, beginning in 1974. From 1964 to 1974, he worked for the National Association of Manufacturers in Washington, DC, leaving as an executive vice president.
Mr. Elliott and his late first wife, the former Jane Rader, were married for almost 43 years. Together, they raised three sons and loved to travel, entertain, golf and enjoy good food and wine.
They settled in Bronxville, New York, where Mr. Elliott served on the Reformed Church Consistory and Bronxville School Board of Education. His commitment to service was evident in time spent on the Boards of Directors of the New York Botanical Garden, South Street Seaport, Union Theological Seminary, Police Athletic League and the Counseling Center.
After retiring, Mr. Elliott divided his time between Bronxville and St. Michaels, Maryland, where he discovered his love for crabbing, kayaking and watching sunsets with family, dogs and dear friends.
Mr. Elliott is survived by his three sons, eight grandchildren and a great-granddaughter. Contributions in his memory should be made to the Counseling Center, 180 Pondfield Rd., Bronxville, NY 10708.
c