PFS Reunion
April 27-28, 2018
More than 100 colleagues from Chase's Personal Financial Services (PFS) group had their first reunion on April 27-28, 2018.
We will be posting photos from Saturday night's dinner later this week.
PFS was a wholly owned subsidiary of The Chase Manhattan Corporation. It had 50 offices in very affluent markets throughout the United States. It specialized in Jumbo Mortgages and achieved #1 market share, #1 in customer satisfaction among all jumbo mortgage lenders and #1 in employee satisfaction at Chase. PFS was a finalist for the Malcolm Baldrige Award.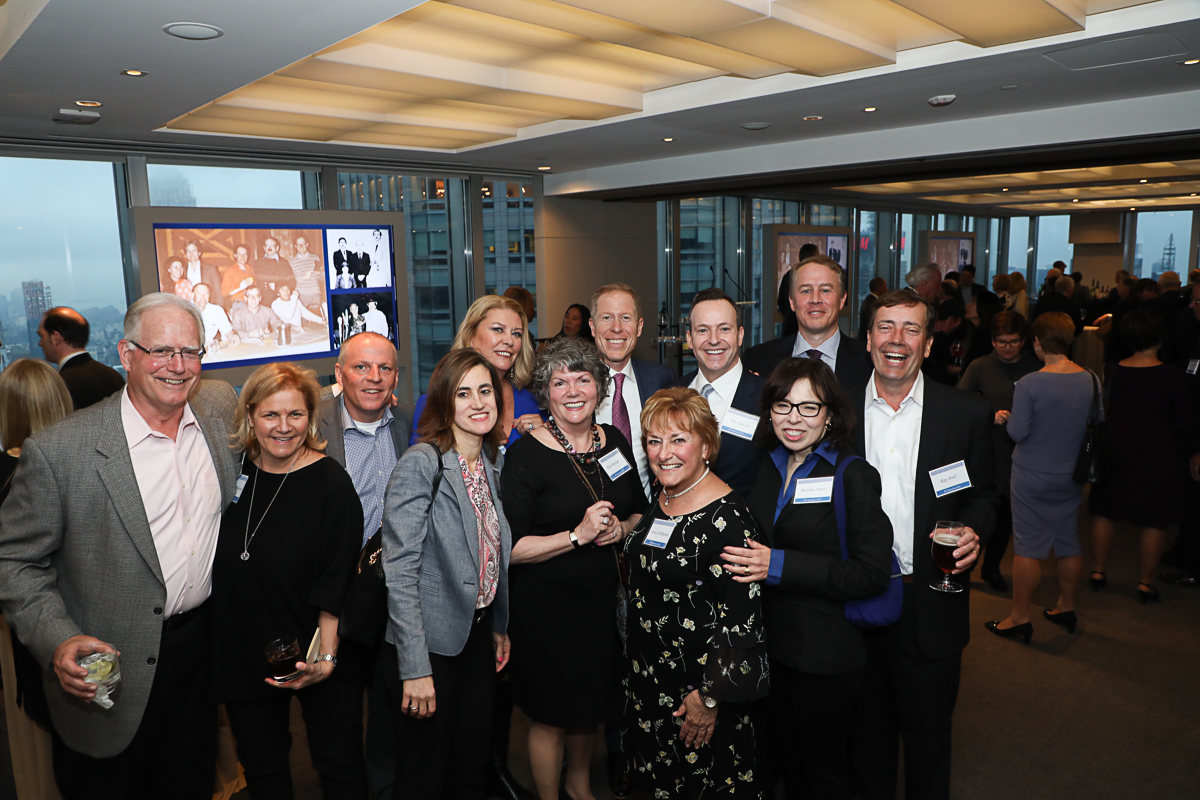 Friday Night, April 27, 2018
More than 75 alumni attended a reception hosted by JPMorgan Chase at 270 Park Avenue on Friday night, April 27. Many alumni had not seen each other for 20 or even 30 years, as the group ceased operation in 1996.
All five former PFS presidents attended and spoke: Russ Baker (1979-1985), Joel Epstein (1985-1989), Deb Talbot (1989-1991), John Ward (1991-1993) and Tom Garvey (1993-1996).
To see more photos from the Friday night reception, dues-paying CAA members should click here.