In Memoriam: Pat Ryan, 73

Patricia E. Ryan, 73, died on May 6, 2018, nine years after a stroke left her unable to walk or speak. Many Chase alumni knew her as the wife of Art Ryan, former President of the Bank.
A celebration of her life will be held at 12:30 pm on Monday, June 4, 2018, at the New Jersey Performing Arts Center (NJPAC) in Newark, NJ.
Mr. and Mrs. Ryan's gift led to the construction of the Arthur F. and Patricia Ryan Center for Business Studies, the home of the Providence College School of Business. (Mr. Ryan was a member of the Class of 1963 and received an honorary degree in 1990. One of their children graduated from Providence in 1989.) The Ryans also donated to the construction of the Smith Center for the Arts, where the Ryan Concert Hall is named for them, and they established the Arthur F. Ryan Family Scholarship Fund. The photo below shows the family at the Ryan Center for Business Studies dedication in 2017.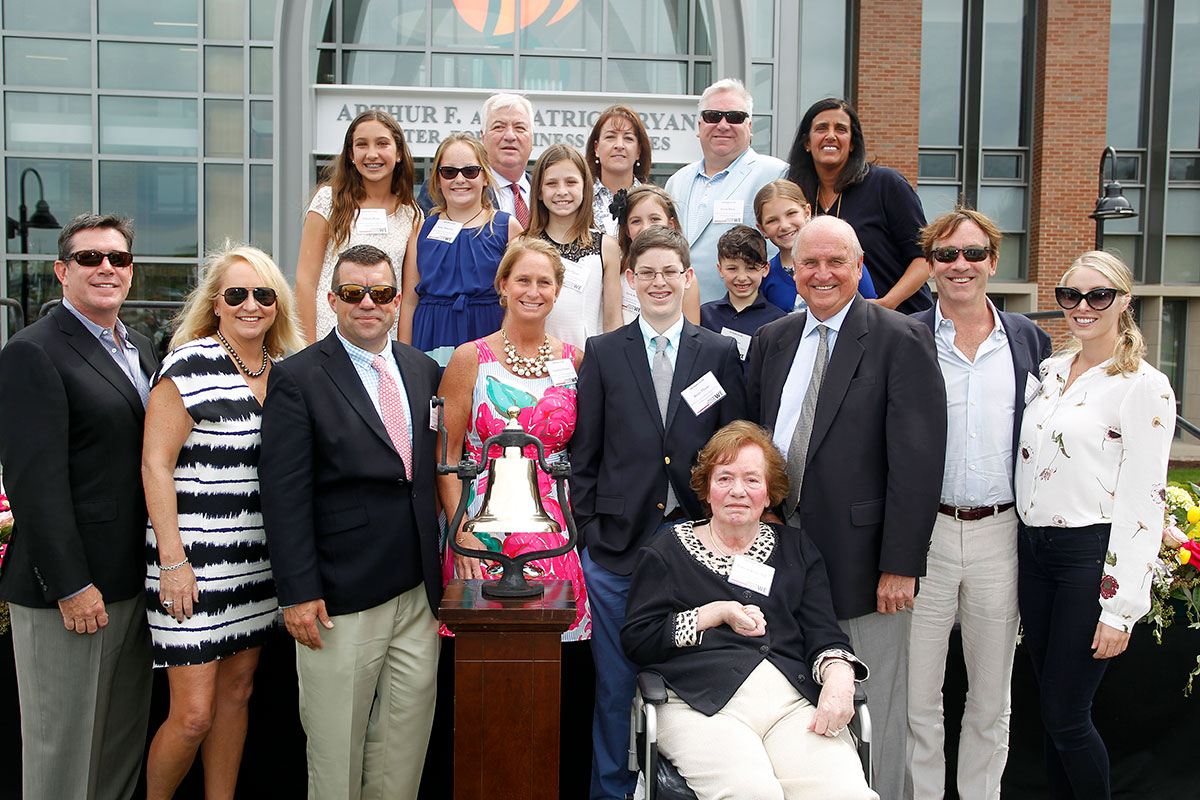 Remembrances
Please send remembrances to
From Vivian Banta: My husband, Robert Field, and I have known Pat since the mid 1980s. She was an instrumental part of our professional lives. When I first met her, she intimidated me because she was a force to be reckoned with. However, it didn't take me long to understand and appreciate her role at Chase and Prudential. In so many ways she was a mentor to Bob and me. She gave us advice and guided us. She was loyal, understanding, generous and kind. We thought the world of her and feel blessed she played a part in our lives. We will miss her.