Remembrances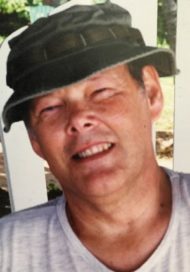 From Kendra Smith: I worked with Larry during the early 1990s in global credit audit, immediately after I completed CMB's year-long credit training class. It was my very first job out of school. With me, Larry was stern yet witty!
I remember having a bad day while working on a business trip with my team. Larry was the team leader. To my surprise, and astonishment, Larry listened to me, made me laugh, explained how I could approach the issue, and then - with a smile - told me to get back to work!
While my work with Larry was limited, I benefited from his credit experience and appreciated his service. Condolences.
From Eric Hasselman: I was very sorry to hear of Larry's unexpected death. Larry and I had begun developing a plan for his family to visit Florida with the objective of their moving there in the near future.
I knew Larry best in his post-Chase life at American Express Bank where he was Country Credit Officer for Indonesia. Larry did a Herculean job working out many problem credits. He and Tom Cavey, the Area Credit Officer for Asia, made a great team. Under their management, many loans were restructured and recovered.
I am very grateful for Larry's work at both Chase and Amex Bank. My sincere condolences to Mia and the Potts family.
In Memoriam: Larry Potts, 74
Robert L. "Larry" Potts, 74, of Millersville, PA, a former credit officer at Chase, passed away unexpectedly on Sunday, July 8, 2018, at Lancaster (PA) General Hospital.
Born in Wilmington, DE, he majored in Political Science and minored in Philosophy at Loyola College in Maryland. Potts enlisted in the U.S. Army and served in Vietnam.
He worked for Chase Manhattan from 1971 to 1996, in the United States, Thailand and Venezuela, working in Asia Finance/Capital Markets, Western Hemisphere Finance/ Capital Markets, Credit Policy & Audit/Risk Management, and Commodity Finance.
He was an avid football fan and had a passion for SCUBA diving.

He is survived by his wife of more than 20 years, Mia, four children and four grandchildren.

Memorial contributions in Larry's memory may be offered to St. Jude Children's Research Hospital, https://www.stjude.org/ or PA Wounded Warriors, 1117 Country Club Road, Camp Hill, PA 17011.