Remembrances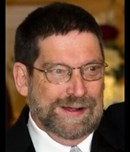 From Peter Tai: We lost one of the good guys. I worked with Dick from 1999 to 2006. I knew him when he was out of Long Island City, 1 CMP and some time at 270 Park. I don't remember our division name anymore. We were in Information Technology. We worked together out of 75 Wall before I transfer to 575 Washington Blvd, in Jersey City.
I remember him as a kind and good friend. He served his nation in the USCG and was deployed overseas.
From Mark Codling: Sad to hear the Dick has died. Had some great conversations with him. And we always had a great time when we met up. Another CNE bites the dust.
From John Laurencelle: A good man with a kind heart and a very good sense of humor.
In Memoriam: Richard "Dick" Boyle, 72
Richard "Dick" Boyle, a former VP in Enterprise Technology at Chase, died on July 17, 2018, in his home town of Manchester, CT. He was 72.
Boyle grew up on his family farm at Manchester Green and spent his summers at the family cottage in Point O' Woods. After graduating from Manchester High School in 1963, he joined the U.S. Coast Guard, proudly serving for four years and was honorably discharged with the rank of E5.
After serving on Johnson Island, HI as support during the Vietnam War, he returned to perform search and rescue diving and teach electronics at the Coast Guard Station at Avery Point in New London.
From there he would go on to spend much of his career in IT, joining Chase in 1989. He retired as VP of IT Operations, Global Bank at JPMorgan Chase in 2005.
Boyle is survived by his wife Mary (Mahoney) Boyle, three sons, seven grandchildren and a great-granddaughter. Donations should be made to the American Cancer Society
, in his name.