Remembrances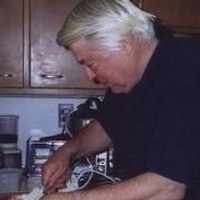 From Mariana ABRANTES de Sousa: When he arrived as the "new boss" of Chase's Economics Group, Robert made a big impression on me as a young junior economist forecasting Latin American devaluations. His incisive questions and insightful suggestions sent me in a new professional direction, into Chase's outstanding Credit Training Program, for which I am grateful. Making good loans has turned out to be much more challenging and rewarding for me than just studying monetary policy. My condolences to his family. I regret I will not be present in Princeton in September.
From Tony Singleton: Bob was a true gentleman and a wonderful person to work with. I worked for Dick Zecher, who was Senior Economist and Treasurer, and my office was on the same floor as Bob's and often we would take the train home together to Princeton. His knowledge of global economics and politics was extensive, but what made Bob special was his humanity. He will be missed. My condolences to his family and I hope to attend the memorial at Princeton in September.
In Memoriam: Robert Slighton, 85
Robert Louis Slighton, who retired as Chase's Chief International Economist in 1994, died in Princeton, NJ, on June 24, 2018 after a short
battle with cancer. He was 85.
Born in Missouri and educated at Princeton University ('53, AB in International Relations) and Johns Hopkins ('58, PhD in Political Economics), his distinguished career in international economic policy analysis took him from California (Assistant Professor of Economics at Stanford University then Senior Research Economist at the RAND Corporation with part-time positions at CalTech and UCLA) to Washington, DC (National Intelligence Officer for Economics and Energy under the Director of Central Intelligence and then Deputy Assistant Secretary of the Office of Research and Planning in the Office of the Assistant Secretary at the Department of Treasury under the Ford Administration), and finally to almost 20 years commuting from Princeton to Chase, where he applied his analytic and technical skills to predictive analysis and is remembered as a loyal and supportive advocate of the junior members of his team.
From the West Coast to the East Coast, Slighton's professional life was peppered with travels that took him across the globe, where he sought out opportunities to sample local cuisines—including hiring a boat in Thailand to take him out on the water so he could sample his first durian, a notoriously smelly fruit that was forbidden in his hotel room. Along with considerable travels taken for pleasure with his wife Margaret (McLean), these experiences helped inform his pursuit of cooking, a life-long hobby he approached with the same thorough research he applied to his economic policy analyses. After his retirement, he was able to concentration on his love of cooking, and for 10 years held a series of cooking classes for a small group of friends.
He is survived by his loving wife of 65 years, a daughter, son and seven grandchildren.
A Memorial for Family and Friends to celebrate Slighton's life and what would have been his 86th birthday will be held in Prospect House, Princeton University, 3:30 pm on September 10, 2018. Please RSVP to Catherine Slighton at cslighton@yahoo.com.
In lieu of flowers, the family requests a contribution to Doctors Without Borders or the charity of your choice.