In Memoriam: Nicholas Greene, 68
Managed Chase's Correspondent Relationships, Latin America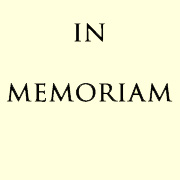 We were just informed of the death of Nicholas (Nick) Greene, 68, on May 20, 2016 in Dusseldorf. He died from Agent Orange-acquired Parkinson's disease.
Born in New York, NY, he grew up in North Haven, CT, and attended Brooks School, North Andover, MA, leading the crew team as captain to the Henley Royal Regatta in 1966. Nick enlisted in the U.S. Marine Corps following his graduation, volunteering for two tours in Vietnam, where he served as an interpreter, working in the Civic Action Program in small villages to bring project education, medical assistance and village protection. Greene was honorably discharged following lengthy hospitalization after leading an attack with two South Vietnamese irregulars to retake his Civic Action Program compound, overrun by the Viet Cong. He was one of three Marine survivors.
Following his tour in Vietnam, Greene attended Harvard, graduating cum laude in the field of economics in 1973, going on to complete post graduate studies in finance and mathematics at New York University. Greene began his finance career with Chase Manhattan Bank. He was a member of the Credit Training Class in 1973 and went on to manage Chase's correspondent relationships with Latin American banks, then worked at Dresdner Bank's New York office as head of the bank's Credit Department and subsequently as VP and Co-Head of Dresdner's Structure Finance Unit.
He went on to become Executive Director at Westdeutsche Landesbank where he founded and managed the bank's New York Leveraged Capital Group, and then co-founded and co-managed the bank's Structured Commodity Trade Finance Group, a leader in the development of cross border financing in the natural resources sector in the former Soviet Union. From there Nick joined Access Industries as VP in the Moscow office where he helped secure Tyumen Oil (later becoming TNK-BP). He continued his attention to Russian investments as senior VP with AKB Rosbank in Moscow, after which, as CFO of Nelson Resources, he successfully turned to the oil fields of Kazakhstan. Greene's influence in the world of acquisition related cross-border structured financing in the energy and natural resources sectors of Europe, the United States and CIS could be attributed to his widely regarded neutrality and integrity.
Most recently Greene was Director of Finance of FinAnswer GmbH, Dusseldorf, an independent financial advisory company specializing in the management of highly leveraged and high growth corporate financing in energy sector businesses in Eurasia.
Greene was an active artist throughout his life, taking a short hiatus from the world of banking early on to attend the Art Students League in New York. He illustrated "Heraclitus Under Water," and more recently storied his attention to Suprematism, an art form valued as the first consequent form of non-figurative abstraction, in a 2013 exhibit in Dusseldorf named "Cube in the Round."
Survivors include his mother, a daughter and a longtime companion, Stephanie Borst, and her son.
He was buried at Arlington Cemetery.