Remembrances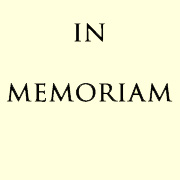 From Chris Carlin: Ed Scherling was a superb commercial banker who served as the "go to" for managing the credit risks embedded in the transactional processing businesses at JPM Chase. We worked together serving the cash management, trust and custody businesses for over a decade, and I could write a book of stories where Ed played key roles in structuring and executing major transactions, exited us from potential disasters and saved relationships on the verge of leaving. Of particular note for me was the calm, quiet strength he showed on 9/11 and, of far more financial impact, his role in working with his team to call out the bad behavior of what had been a foundational AAA-type client leading to them taking their business elsewhere about one year before the 2008 financial crisis. Suffice it to say, we took quite a bit of heat when they left, but enormous relief as things unwound for them in the aftermath of the Lehman bankruptcy...a major loss averted...no question that Ed provided the insight, communication skills and steel to make it happen.
Ed was a wonderful fellow both loved and respected by all he worked with. His family always came first, although I am sure there were many, many times when they must have wondered, given the demands put upon him during all the crises he was involved in. Ed had a tough road healthwise after retiring but always smiled and kept his chin up. May he rest in peace.
In Memoriam:
Edward Scherling, 72
Edward Scherling, 72, died on June 11, 2018. A resident of Manalapan, NJ, he had worked in Chase Treasury Services.
He is survived by his wife and two daughters.
If you have additional information about Ed's work at Chase, education or other interests, please send to news@chasealum.org.