In Memoriam: Barbara Capsalis, 75
Technology Trailblazer at Chemical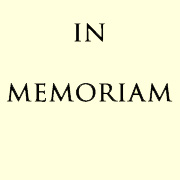 Barbara Capsalis, one of the first women to be named an Executive Vice President at Chemical Bank, died in New York City on November 28, 2018 after a long illness, at the age of 75.
Born in Washington, DC, Capsalis went to Farmingdale High School on Long Island and graduated with honors from Ohio University, where she majored in math. She was employed by AT&T and the Insurance Data Processing Center, where she developed computer systems as they were beginning to transform corporate business.
She joined Chemical Bank and rose steadily through its ranks to become its first Chief Technology Officer. During this time, she worked for the first administration of Mayor Edward Koch in New York City, under the bank's loaned executive program, as its highest ranked nonpolitical appointee.
Upon her return to the bank, Capsalis was soon promoted to Executive Vice President, one of the few women in New York banking to hold that position. Her responsibilities included combining back office systems and operations as Chemical undertook a series of mergers with multiple banks, eventually becoming today's JPMorgan Chase.
Widely esteemed by her colleagues, she was honored by leading organizations dedicated to recognizing women's achievements, including Catalyst and the YWCA.
She is survived by John, her devoted husband of 53 years, and her sister Melanie Damon. A charitable donation to Doctors Without Borders
is suggested in lieu of flowers.