In Memoriam: William H. Burgoon, 87
Former Division Executive at Chase Manhattan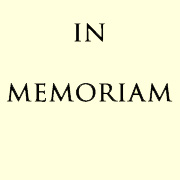 William (Bill) H. Burgoon, a longtime member of the Chase Alumni Association, died on February 12, 2019 at the age of 87. He was a lifelong employee of the Chase Manhattan Bank in New York and a Division Executive prior to his retirement in 1990.
A resident of Williamsburg, VA, since 1991, he was born in Nanticoke, PA, on April 25, 1931. He was raised in Harrisburg, PA, and was a longtime resident of New York City.
A graduate of Brown University and New York University Graduate School of Business, Burgoon was also a veteran of the U.S. Army.
He is survived by his wife of 55 years, Suzanne Mayo Burgoon. Memorial contributions may be made to Hospice House of Williamsburg, 4445 Powhatan Parkway, Williamsburg, VA 23188.
Remembrances
Please send to news@chasealum.org.
From Earl Mohr: Very sad to hear of Bill's passing, but what a wonderful gentleman he was. My first Division Executive at Chase, and the bar was set high at that moment. So well respected in the Wall Street community of that time and a fantastic teacher and mentor. Many of us owe a great deal to Bill.
From Ted Klingos: Bill was the consummate professional and a gentleman. He was a positive force for everyone and a mentor to many. There was no one on Wall Street who did not know and respect him.
May his memory be eternal.