Remembrances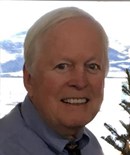 From George Zannos: I was sorry to hear about Frank. We were in the Transportation Group together in the early 1990s and I remember him as highly regarded for his professionalism and, in particular, his expertise in the railroad industry. More Important was his sense of decency. Frank had a humble, self-effacing demeanor and treated everyone regardless of rank with courtesy and respect.
My condolences to his wife and family.
From Paul Tongue: I will always be grateful to Frank, whose good judgment and mature advice saved me from an embarrassing situation during the Industry Tour of the Bank's customers in the late 1960s. While we did not work together in the Bank, I made it a point to follow his progress up through the ranks, and I knew he was guided by his strong faith and character. Requiescat in pace, Frank.
From Ed Moran: Frank was the district exec of the Times Square-34th Street District. A genuine nice guy with an infectious laugh. I was on one of his teams for a while. I might have even been a team leader, but frankly those days were a blur with changing district chiefs—Kaye Jones, Marty Logan, Frank Cox…all fine people. Chase was blessed with strong and talented middle management in those days. Frank had a talent for filtering through the debris coming from above and taking as much of it on his shoulders before passing on the rest. I know that he and his family went through some tough times several years later but he persisted. A good man. RIP
From Tony Singleton: I knew Frank as the dean of the railroad industry when I ran the marketing for commodity derivatives in New York. Chase became the major provider of energy hedging for the railroads, and Frank's relationship was a big part of that success. He was a very decent, ethical man and great person to travel with. He was someone who had inner strength which was supported by his faith. He will be missed.
In Memoriam: Frank Cox, 81
The CAA mourns the passing of its member Francis (Frank) M. Cox III, who spent 45 years at Chase Manhattan. He died unexpectedly in Sarasota, FL, on March 13, 2019, age 81.
Born in the Bronx, Cox attended Xavier High School and Cranwell Preparatory School, and graduated from Georgetown University in 1959. He subsequently obtained his MBA from NYU. He resided in the Larchmont/Mamaroneck area for 50 years.
At Chase, Cox worked in North America Finance/Capital Markets and was a Managing Director covering the Railroad Industry for JPMorgan Chase Securities.
He is survived by his wife of 58 years, Mary, six children and four grandchildren. A son pre-deceased him.
Throughout his life Cox enjoyed the beach (Neponsit, Jones, Larchmont Manor and most recently Siesta Key), fishing, tennis and paddle tennis, summering in Whitefield, NH, golf, world travel and jogging in local 5k events. He was a loyal Jets fan.
In lieu of flowers, the family requests that contributions be made to the Alzheimer's Association or to the Society of African Missions, in honor of the Coxes' dear friend Fr. Ted Hayden.