Remembrances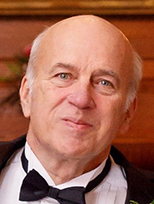 In Memoriam: Bruce C. King, 66
Bruce Cameron King, of White Plains, NY, passed away May 30, 2019. He was 66. He worked for Chase for 38 years, retiring in June 2018. He was a member of Phi Kappa Psi.
King is survived by his wife, Teresa, and two sons.
In lieu of flowers the family requests donations be made in his memory to St. Jude Children's Research Hospital.