Remembrances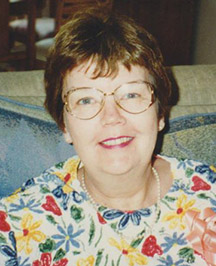 In Memoriam: Alice L. Berry, 80

We just learned of the death of Alice L. Berry on April 28, 2015, at the age of 80. She had lived in Davie, Florida, where she had served on the board of the home owners' association of Oak Knoll.
Born and raised in Brooklyn, she started at the Chase Manhattan Bank at 17 years of age, eventually becoming Deputy Controller of the Corporate Bank and North America Corporate Finance before retiring in 1996 before the merger with Chemical Bank.
She was predeceased by her husband, Richard Berry, and survived by his three daughters to whom she was a second mother, two grandchildren and a great grandson.