In Memoriam: Laura Ann DeAtley, 47
Worked for Chase in Columbus and Indianapolis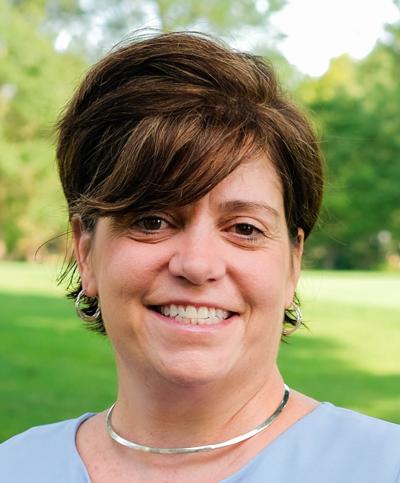 Laura Ann Atley, a banking executive with Chase in the midwest for more than 21 years, died in Indianapolis on August 14, 2019 with her family at her side. She was 47.
DeAtley's first job out of college was working in data entry at Chase Bank. Through hard work, determination and lots of domestic and international travel, she rose through the ranks, eventually becoming a Senior Vice President, Mortgage Operations at JPMorgan Chase. She also operated her own consulting company in the mortgage industry for a period of time.
She later held positions as Operations Director for Chase's Centralized Technology Organization and Operations Executive Credit Card Division Senior Reputational Risk Officer. She was able to retire early, at the age of 45.
DeAtley was a graduate of Champaign (Illinois) Central High School and Purdue University, where she was a member and president of Alpha Delta Pi sorority. She also served as president of the Panhellenic Council. She earned an MBA in management from the University of Indianapolis. As an adult, DeAtley lived in Indianapolis and Columbus, Ohio.

A huge fan of Purdue athletics and the Indianapolis Colts, DeAtley was an avid golfer.

Through the years, she volunteered with the Leukemia and Lymphoma Society in Columbus, Ohio, where she served as vice president and then president. DeAtley was a corporate mentor through Indiana University Kelley School of Business Corporate Mentor Program, and she was the Alpha Delta Pi financial adviser to the chapter at Ohio University.

DeAtley was an organ donor and gave the gift of sight by donating her corneas.

She is survived by her parents, two brothers, and nieces and nephews.

Memorials may be made to the Alzheimer's Association.