---
Remembrances
From Joel Epstein: John was an outstanding performer and a great friend, coach and mentor not only to the people on his team, but also to me. He played a key role in the development and rollout of the jumbo mortgage product, which became the core business for PFS beginning in 1985.
From Ralph Montanaro:
John hired me at Chase in 1985. We worked and traveled together for years. He was everything his obituary says and way more. He was quick, witty and a great storyteller. My condolences to the Tracy family on their loss.
From Holly Lovejoy:

So very sorry to hear of John Tracy's passing. He and John Gleason joined PFS at roughly the same time from other organizations. They were both real pros on our team of product managers as the PFS business got off the ground. John was diligent, experienced and committed to the business, but I'll miss his mischievous sense of humor and camaraderie most.




Loving thoughts to his family who was most well loved by John.
From Bob Kirland: It was a pleasure working with John. Every positive adjective fit him. May he RIP!
From Ed Bratton:
John embodied the "can do" PFS spirit, and his perpetual optimism and drive were infectious! My condolences to all the Tracy family. I'm thankful he suffers no more.
From George Renert: I worked with John in the 90s and found him to always be a gentleman. RIP John.
In Memoriam: John Tracy, 69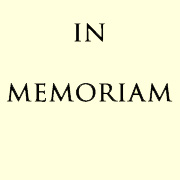 John Tracy, who was instrumental in rolling out PFS's jumbo mortgage pr

oduct, died at the age of 69 on October 24, 2019, after a battle with Alzheimer's disease. He had lived in Hillsborough, NJ.
As

PFS's Eastern Region Executive, he was responsible for all PFS business on the East Coast. He worked initially in the World Trade Center and later at the Eastern Region Headquarters in Edison, NJ.

(PFS was Personal Financial Services, a wholly owned subsidiary of The Chase Manhattan Corporation.)
Tracy retired from Chase in 2005 after 25 years of service.
He served on the Board of Education at the Bridgewater-Raritan Regional School District. He was a member of the Knights of Columbus Council No. 5959 and enjoyed coaching baseball and basketball.
Among his survivors are his wife of 47 years, Susan, four children and 10 grandchildren, with another baby on the way.
Tracy's generous nature continues on with the donation of his brain to the Center for Neurodegenerative Disease Research at the University of Pennsylvania.
Memorial donations may be made online to
Alzheimer's New Jersey
or by check to Development Department, Alzheimer's New Jersey, 425 Eagle Rock Avenue #203, Roseland, NJ 07068.