(Photos by Maria Lippburger)
Philip Reading, luncheon speaker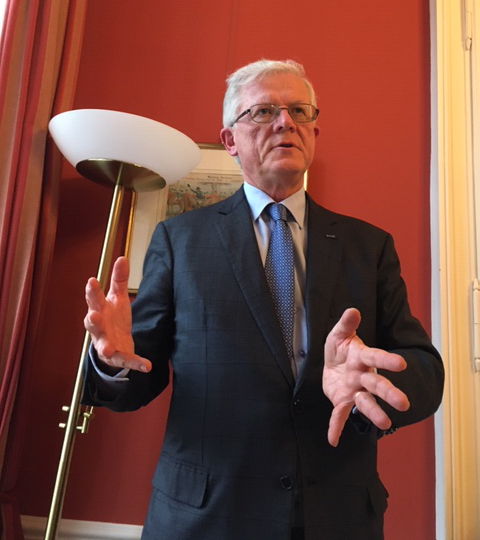 Wolfgang Fenkart

-Fröschl, chapter head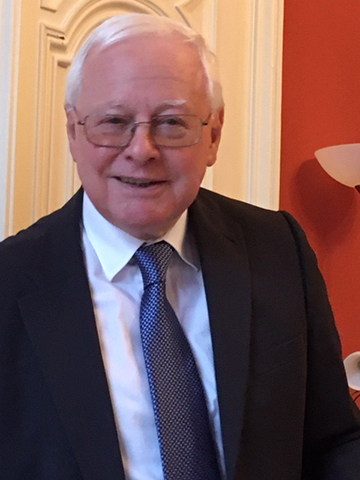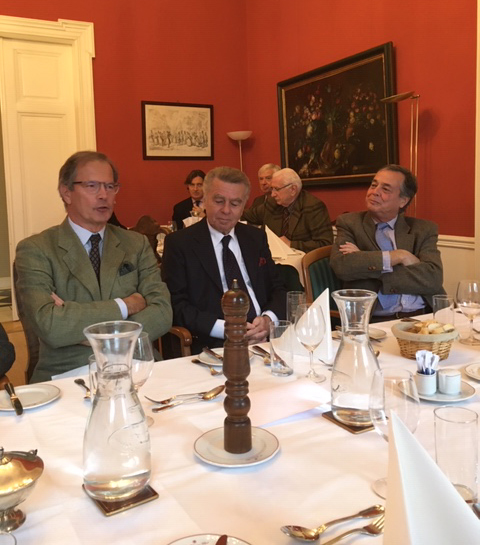 CAA Austria 2019 Fall Luncheon
Chase Alumni Austria held its fall luncheon
on November 27, 2019 at Vienna's St. Johanns Club.
Our Chase Alum colleague Philip Reading, in charge of LSI Institutions at Austria´s Central Bank, gave us a good overview on EU Banking Regulations /Supervision and how Joint ECB Supervisory Teams supervise EU Significant Institutions. This was followed by a lively discussion on standards and effectiveness of Banking Supervision in general, citing some recent bank failures.
The luncheon was attended by 18 alumni: Armin Dallmann, Gustav Dressler, Clemens Falkhausen, Wolfgang Fenkart-Fröschl, Rainer Franz, Rudolf von Geymüller, Franz Hartlieb, Jan Homan, Günter Korp, Norbert Lill, Maria Lippburger, Heinz Ratka, Philip Reading, Wilhelm Rosenfeld, Ernst Traun, Christian Tury and Jens Weidenbruch.
We were very happy to welcome Clemens Falkhausen who only recently moved back to Vienna. We also wished Edith Fischer good recovery from her operation last week.