In Memoriam: Dave "Rexie" Brittain, 78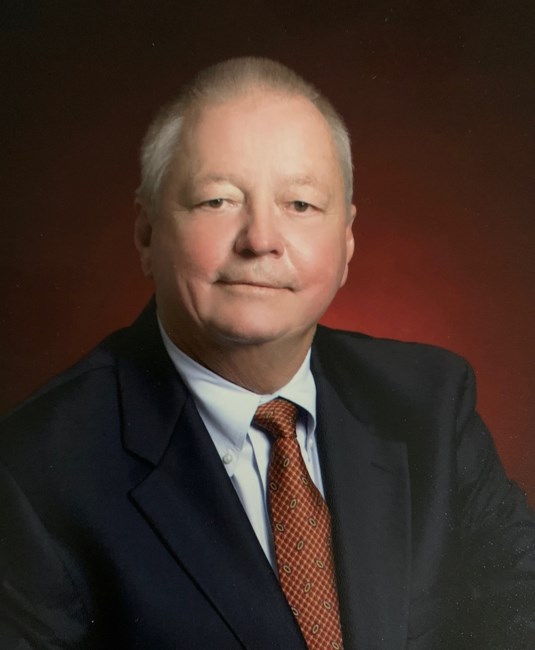 Dave "Rexie" Brittain, who worked in technology and telecommunications from 1966 to 2002 with Texas Commerce Bank, which later became Chase Bank, died on January 11, 2020 at his home in Sugar Land, TX. He was 78.
Brittain graduated from the University of Texas in 1964. He was involved in all things Texas, including volunteering with the San Jacinto Monument and its refurbishment, and the Texas Historical Society. He was a Son of the Republic of Texas.
He was active in local community interests including water boards, HOA and MUD districts and St. Theresa's Catholic Church. Brittain cherished his membership in the Knights of Columbus.
Among the charities and groups he worked with were: the Texas Marathon for Non-Public Education; Habitat for Humanity, repairing homes for the disabled and disadvantaged; senior citizens groups including the Jewish Community Center; church men's clubs; the Fort Bend Friends of the Library; the YMCA; the Indian Guides; the Boy Scouts of America; March of Dimes; the Houston Food Bank; PBS, and the Salvation Army, where he filled in for Santa. Brittain served as President of the Hope Center for Troubled Youth and as a tutor and judge for math students at local schools.
Survivors include his wife of 57 years, Carol Nan (Farrar) Brittain, two sons, a daughter and nine grandchildren.
Remembrances
From Don Smith: It was very sad to see Dave leave. Gina and I were good friends with him and his wife, Carol. Dave's office was next to mine for quite a while on the 17th floor, and we became close in the late 80s and 90s when I came back to tcb. The office on the other side of me was Mindi, who work for Dave and had a terrible accident falling from a horse. James Sebesta also worked for Dave supporting the Tandem systems. The Tandem systems were in part for the pulse switch that Tom Vicknair had gotten within the bank.
Dave and I used to solve the puzzles in the technology newsletter monthly, and I remember his even getting a t-shirt one time for solving.
We also had Sig Bird in the area. Each night Sig would stay late and I would stay late, Sig would go into Dave's office and take a
fruit out of his fruit bowl and eat it while he read contracts. The next morning Dave would always ask who was taking his fruit.
Dave was always in a good mood and when the payroll check arrived he always said, "Oh, not again." He also volunteered at some school to help kids with math downtown. He was always volunteering for something and that is why he became good friends with Gina–that and his wife, Carol, was about the same height as Gina, 5 feet.
From Barbara Eaves: Oh my! It seems only yesterday that I saw Dave! We worked together at TCB for a gazillion years. He always raised his hand when we looked for volunteers -- of all kinds. And, as an art (of all things) major in college, who had the job of writing an employee publication (and explaining what a bank did!), Dave was always very patient in interpreting what on earth the computers were up to! Out of all this, we became good friends – and, ultimately, Texas history buddies. He was one of my favorite people. My condolences to Carol.