CAA Croatia/Italy Trip: Oct. 1-10, 2021
From Dubrovnik to Apulia: Venetian Trade Routes
and the Norman Empire in the Mediterranean
INTRODUCTION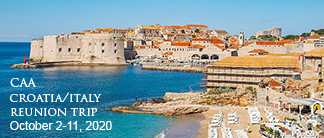 Join fellow Chase alumni on October 1-10, 2021 (postponed from October 2020) to explore former 13th century Venetian trade cities in Croatia and Montenegro before crossing the Adriatic–the northernmost arm of the Mediterranean– to Italy to visit Apulia (also known as Puglia). The escorted trip, organized by Wolfgang Fenkart-Froeschl, will feature exquisite architecture, remarkable historic sites, marvelous food and wine, and, of course, the best of company!

The trip should be a revelation to those of us who need to brush up on our history of the 13th century...how many of us know the legacy of Frederick II–King of Sicily from 1198, King of Germany from 1212, King of Italy and Holy Roman Emperor from 1220 and King of Jerusalem from 1225? Under his rule, art, architecture, literature and science flourished in Southern Italy. For a couple of decades, Apulia (now known as Puglia) was the cradle of the world–a melting pot of different cultures and along with Venice, a starting point for Crusaders sailing to the Holy Land.

ITINERARY HIGHLIGHTS

Friday, October 1st: WELCOME TO DUBROVNIK
We will meet for an afternoon welcome drink at the hotel where we'll spend our first three nights: the 5-star beachfront More Hotel and Resort, just two miles north of Dubrovnik. (You are responsible for your own transfer from Dubrovnik Airport; the ride is along beautiful coastline.)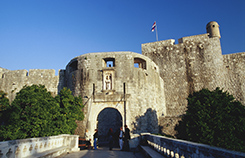 We will then visit the historic center of

Dubrovnik

and walk through the narrow pedestrian streets of this medieval town. (Game of Thrones fans may recognize it as "King's Landing", capital of the Seven Kingdoms!) We will pass through the Pile Gate (left) to stroll over Stradun, the main street, to reach the town hall and the harbor.

We will have dinner in the Old Town.
Pricing, Registration and Other Information

We will begin a waiting list. Please write to jablonkt@aol.com if you want to be on it.
You must be a dues-paying CAA member to register for the trip and may bring one non-member guest. We have 20 rooms, for 35 or 36 people (depending on how many singles).
Please click here for waiver and small print. Each participant (as in two waivers per couple) must sign a waiver and return it to us after registering.
ACTIVITY LEVEL
Participants should be able to walk up to half a mile, often on hilly or cobblestoned streets.
PRICING
Double (two individuals): €5.840 / $6,375
Included in the price:
► excursions in comfortable tour coach
(minimum 43-seater) with AC / heating
► eight overnight stays in hotels (seven in exclusive 5-star hotels, one night in a 4-star hotel) and one overnight stay on the ferry to Bari
► full board (17 dinners or lunch / light lunch in selected restaurants), including wine, beer, water
► breakfasts in the hotels and ferry
► wine tasting, olive oil tasting and much more, according to the program
► qualified city guides and tour guide
► transfers from / to the airport are not included, but can be arranged upon request
REGISTRATION AND DEPOSITS
Deposits must be made by March 15, 2021 (refundable until that date):
Single: €685 / $750
If you are registering for a couple, please indicate the name of the person with whom you will be traveling under "Comments".
If you have trouble registering or paying in dollars, please contact Ken Jablon.
For questions about paying in euros after you are given the bank account information, please contact Wolfgang Fenkart-Fröschl.
(You must be logged in to the website to register.)
Participants paying in US$
should register and pay by credit card by clicking on the desired room type:
Participants paying in euros
should register online by clicking below on the desired room type. You will be contacted and given the account number to which you should send payment.

Final payment is due by 11 am EST June 30, 2021.
REFUNDS
July 1 - September 9: 50%

of the price

refunded
September 10 - 27:
20%
of the price refunded
No refunds after September 27.
IS IT APULIA OR PUGLIA?
Apulia is the Latin name for the region, which, according to some topographical experts, derives from the Greek word Iapudes, signifying "those who live on the other side of the Adriatic". Puglia is the modern Italian name, evidently derived from its Latin predecessor. (www.thethinkingtraveller.com)

WEATHER
Typical daytime temperatures:
15-25 C / 60-77 F
Typical evening temperatures could go down to 12 C / 55 F.
TIME ZONE
Dubrovnik and Bari are in the same time zone as Vienna and Frankfurt, an hour ahead of London and six hours ahead of NYC.
PASSPORTS
No Visas are required for travelers from the United States, the UK or EU countries.
DRESS CODE
Casual during the day; for dinners, smart casual (jacket, no tie).
TOUR GUIDE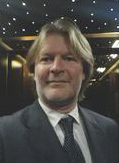 Traveling with us will be Austrian Wolfgang Friedl. He opened the tour's operator, Bel-Art Kunst und Musikreisen of Vienna, more than 20 years ago, after studying art history in Naples.
____________________________________________
LOOK WHO'S COMING
as of 1:15 pm (EST), Thursday, April 30
Robert and Valerie Binney
Jean Marc and Marianne Bara
Wolfgang and Gerlinde Fenkart-Fröschl
Marian Hayden and Dorothy Hayden
Paul Heller and Ruth Acker
Eberhard and Helga von Wangenheim