A Moment in Bank History
Birth of the New York Cash Exchange
By

Mark Kaufmann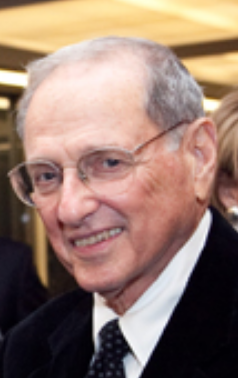 In the 1980s, Michael Feeks was the Director of Development at Manufacturers Trust Company, and I was the Director of Development at Chase. We had lunch monthly to discuss current trends in financial services, never discussing our own banks' strategies, but the conversation always centered on CitiCorp and their market leadership and innovation.
This day Mike said that "John McGillicuddy (President of his bank) was having a bird over Citi's announcement that they were going to introduce 500 new ATMs to the market, using their proprietary MAGIC MIDDLE technology." I said that we too were concerned about the size of the investment that would have to be made to compete.
I then suggested that we consider sharing ATMs with each other. He found that an interesting idea, and we agreed to explore the concept. He appointed Joyce Healy from his staff, and I selected Joyce Montgomery to represent us. They prepared a consultant's deck, and Mike presented it to Mr. McGillicuddy; I presented it to Fred Hammer, then in charge of the Consumer Bank. He listened and asked me to send copies to his direct reports for their opinions. Two weeks later he called me and said that none of his staff supported the idea. I asked why. He said he would give me a few sample reactions.
► How can we put Manny Hanny's name on our machines?
► The lines are long at our machines. Imagine how long they will be with their customers added.
► If we send our customers to their machines, they may transfer to Manufacturers Trust and leave us.
So I called Michael Feeks and said, "Hammer hated the idea." He said, "McGillicutty loved it." I replied that the project name was Sharing and that he should run with it, despite its being my idea. He contacted six other banks, and they formed the New York Cash Exchange NYCE as the clearing house for shared ATM Transactions.
P.S. Two years later Fred called me and asked me to find out the cost of joining NYCE. We had to invest $2,000,000 for 1/8th ownership. Within two years Citicorp joined NYCE so that their customers also could have access to this network of shared ATMs. Today NYCE has 2,358 members clearing 301,500 ATMs and is owned by Fidelity National Information Services.
It was a good financial investment for Chase.
.