In Memoriam: Leslie A. Marsh, 68
Former Exec in Chase Westchester and Bronx County Division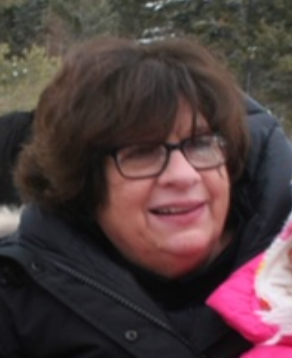 Leslie A. Marsh, who worked with Chase from 1974 to 1986, died suddenly on Saturday, May 23, 2020, in Mashpee, MA, at the age of 68.
Born and raised in Batavia, NY, she was a graduate of Batavia High School and earned her BA in economics and sociology at Hartwick College in 1974. In 1983 she earned an MA in finance from the C.W. Post Center at Long Island University.
Chase Manhattan Bank recruited Marsh fresh out of college in 1974 to enroll in their management trainee program. She quickly became a branch manager in the bank's Mid-Hudson Region and advanced over the next decade to become the Director of Marketing for the Westchester and Bronx County Division, where she developed the marketing plan for and directed the opening of Chase Manhattan's first Personal Banking Center in Scarsdale, NY.
She and her husband, Daniel Marsh III, spent 10 years enthusiastically restoring a historic Victorian home overlooking the Hudson River in Newburgh, NY, after which they moved to Cornwall-on-Hudson, NY, before resettling in Mashpee on Cape Cod.
Leslie continued her education in her chosen career field earning a master's degree in finance from the C. W. Post Center at Long Island University in 1983.
Chase Manhattan's loss would be Plymouth Savings Bank's Gain. Marsh was hired in 1986 as the Regional Manager and Vice President of Retail Banking for a nine-branch network. When the bank was acquired by Eastern Bank in 2005, she took charge of 15 branches serving the South Shore and Cape Cod. In 2007, she left Eastern for an opportunity to open the first Mashpee branch of Santander Bank, where she was Manager and Vice President until her retirement in 2018.
Marsh frequently lent her organizational acuity and financial savvy to many Cape Cod not-for-profits from the Cahoon Museum of American Art to Falmouth Academy, where she is recognized as a Trustee Emeritus. A founding board member for both the Cape Cod Free Clinic and Children's Museum of Cape Cod, she also served on the board of directors for the Cape and Islands Chapter of the American Red Cross, the Mashpee Chamber of Commerce and the Mashpee Community Concert Committee.
But her most ardent support was to the Friends of the Mashpee Library. She began volunteering at the old library and helped through the library's transition into the 22,000 square foot Mashpee Public Library built in 2010. Marsh was instrumental in establishing Friends of Mashpee Library's first endowment and was an invaluable resource to the group of passionate volunteers raising money to support library services.
Among her survivors are: her husband of 44 years; her son, Graham Andrew Marsh, his wife, Jessica Snyder, and granddaughter, Andrea Lee Marsh of Woburn, MA.; her daughter, Allison Kenley Kelly, her husband, Jed Kelly, and granddaughter Eloise Pinkerton Kelly of Newburyport, MA.; her sisters, Linda Olson and her husband, Wayne Olson, of Ventura CA and Bonnie Zijic of New York, NY; a brother, James Czekala, and his wife, Michele, of Alexander, NY, and her beloved dachshund "Gipper".
A celebration of Marsh's life is being planned for a later date.
In lieu of flowers the family requests that donations may be made to the Friends of Mashpee Library, P.O. Box 900, Mashpee, MA 02649.