In Memoriam: Arnold "Arnie" Gluck, 79
Worked in Domestic Institutional Banking When It Was "New"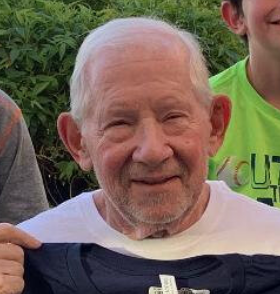 Arnold "Arnie" Gluck died on June 23, 2020. He was 79 and had lived in Scottsdale, AZ. An executive at Chase Manhattan Bank from 1973 to 1992, Gluck worked in Domestic Institutional Banking and Global Securities Services.
The following is a tribute to Gluck printed on the site of Imageworks, a society for the advancement of large format photography, which was his passion. Click on the link to see some more of his images. (One is shown below.)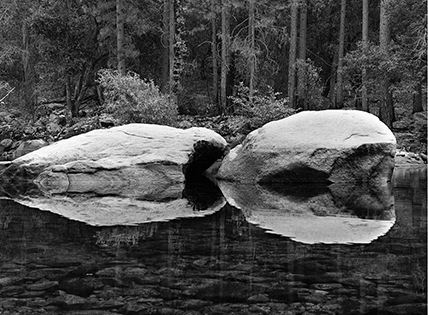 Arnold [Arnie] Gluck was born in the Bronx, NY in 1941. He attended Michigan State University where he majored in Biology. While working in Detroit as a high school teacher, Arnie met and married the love of his life, Barbara Tenebaum. They had two wonderful daughters, Carrie and Marci. A long and successful career in banking took Arnie from east coast to west coast, and finally to retirement in Arizona.
Photography had been a part of Arnie's life for 40+ years. Every home he and his family lived in had a darkroom. His love for black and white film photography was second only to the love he had for his family. When his beloved wife passed away, the darkroom was a friend to Arnie during his time of mourning.
Arnie was a respected member of Imageworks. He was generous in sharing the wisdom gained from 25 years as a large format photographer. Arnie encouraged and inspired his Imageworks colleagues. His enthusiasm for fine art photography was contagious. Arnie thoroughly enjoyed the process of translating what he saw and felt when making a photograph into a beautiful handcrafted gelatin silver print.
When making a presentation of new prints Arnie stated; "While I photograph a variety of subjects, I am particularly drawn to things that are older and often in various states of decay. For me, there is a mystery surrounding them and a history that is hinted at but not readily visible, and I try to capture that mystery in the image."
Remembrances
Please send to news@chasealum.org.
From Joe Murphy:

Arnie was a Product Manager in the early seventies in the newly organized department of Chase, Domestic Institutional Banking–not only a new sector of the bank, but also Product Management was a new approach. He worked with Edwin Freeman and, if I recall correctly, his specialty was check clearings and cash management.

We reconnected about five years ago in Scottsdale through a mutual acquaintance. We enjoyed occasional lunches together at a local golf club in the desert. Arnie continued to possess a welcoming smile and shared tales of his banking career on both coasts.
From
Susan Wylie
Schoon:
Arnie was creative, smart and talented. He always had a good-natured way of solving problems and knew how to lighten up any meeting.
Arnie was definitely a Renaissance man. His photography work was amazing. My sincere condolences to the family.
From Jim Caruso: I had the privilege of working for Arnie from 1980 to 1986 in the Credit Union Sevices Division. He was a mentor to me and helped me move up the ranks in the Bank. He was an excellent speaker and had a great sense of humor. I enjoyed the business trips we made visiting Credit Unions all over the country. He was a consummate professional and a good colleague. Rest In Peace.