In Memoriam: Dan Allen Klingenberg, 80
Served Chase in Africa Area, Agriculture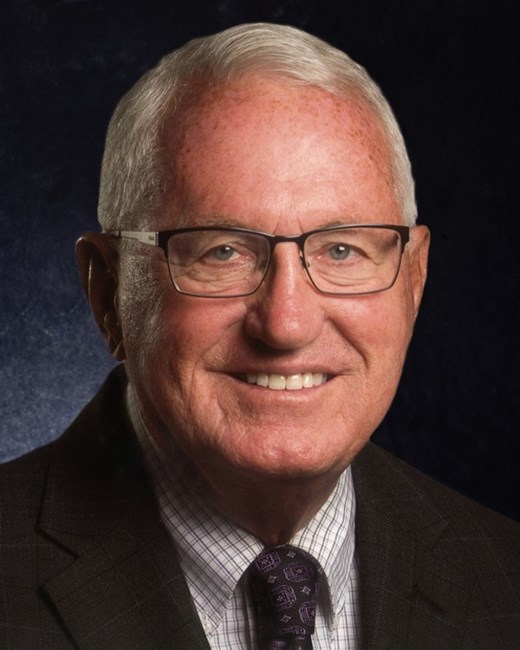 Dan Allen Klingenberg of Paradise Valley, AZ, died of a long illness on September 14, 2020, a few weeks short of his 81st birthday. He spent most of his long Chase career as an agriculture expert.
Born in Silver City, NM, Klingenberg moved with his family at the age of six months to Tucson, AZ, and later south to the Continental (Green Valley) area of Arizona. Through his school years, from the three-room Continental elementary school to Tucson's Pueblo High School, he was active in 4-H, foreshadowing his future career.
During his years at the University of Arizona, Klingenberg spent one year as a Fellow at the National 4-H Center in Washington DC. After completing his BA in agriculture economics, he volunteered for the Peace Corps, serving in Venezuela. Upon return to the States, he completed an MA in Spanish at Stanford University.
Although he spent a few years as a 4-H Extension Agent and running cattle companies, Klingenberg began and ended his banking career at JP Morgan Chase Bank New York City, as an agricultural specialis for which he travelled the world. Part of Chase Manhattan's credit training program of 1966, he left some time in the mid-1980s. Other than a stint as the credit officer for the Chase Panama branch and time in the Africa Area in the early 1980s, he spent his time as the resident agriculture expert in corporate International.
After retiring from Chase, Klingenberg relocated to Redlands, CA, and joined the management team at Farm Credit in Southern California.
After retiring again, he continued volunteering with many organizations that were a central part of
his life. After settling in Scottsdale, Klingenberg volunteered with SCORE, an arm of the U.S. Small Business Administration and did agricultural consulting in Russia, Ukraine and Zimbabwe. He also continuedhis 4-H activities with the National Council and the Arizona 4-H Board. Other philanthropies in which he was involved included Honor Health, the Arizona Opera and the Phoenix Zoo. He was proud of the recognitions he received from the many groups he supported over the years. He also travelled extensively, visiting 117 countries throughout the world until health issues forced him to slow down.
He is survived by brother, John Klingenberg, of Roll, AZ, sister, Jeanne (Tom Herrman) of Rocklin CA, three nephews and several great nieces and nephews.
A memorial is scheduled for 11 am, October 17, 2020, at Funeraria del Angel, 7 East University
Avenue, Tucson, AZ with burial to follow at South Lawn Cemetery, 5401 South Park Avenue, Tucson, AZ. Contributions in Klingenberg's memory may be made to The Dan A. Klingenberg Endowment, Arizona 4-H Youth Foundation, University of Arizona, PO Box 210036, Tucson, AZ 85721-2136.