In Memoriam: George Wilkinson, 78
Helped Launch Credit Card in UK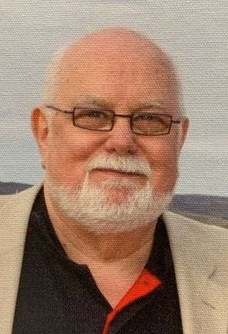 George Wilkinson, who helped Chase launch its credit card business in London, died on November 4, 2020 in the UK. He was 78.
Wilkinson studied chemistry and business at Watford Technical (now University of Hertfordshire) in the 1960s.
He was head of credit research for TSB(Lloyds Banking Group) for six years before becoming starting up Scorelink (Infolink/Equifax). In 1988, he joined Chase Manhattan as a Vice President in Consumer Banking in London. He was involved in the 1998 credit card launch. He then ran the business and directed its disposal to A&L (Abbey/Santander).
Wilkinson left Chase in 1992. He worked in credit risk for the National Provincial Building Society (Santander), Lombard (RBS) and Cabot Financial before founding his own company, George Wilkinson Associates, in 1998. He was its Principal and Director of Projects until his death. The company provided strategic and risk management services to household names in banking and finance, particularly in credit and regulatory/compliance risk.
Among his survivors are his wife, Marian, and daughters.
Friends are invited to join the family for his cremation ceremony via Zoom on Monday, November 23, 2020 at 12.40 pm (GMT). The video of the ceremony also can be viewed for up to seven days after the 23rd. For more information, click here.
Remembrances
From Betsy Werley: George was that rare colleague who stayed connected long after leaving Chase, and he asked about each of his colleagues when we spoke. It was a pleasure to spend time with him on his trips to New York City and occasionally in London. I'll miss his humor, lightning intelligence and curiosity.
From Michel Lagoutte:
George and I worked together for a number of years. I have very fond memories of that time. With George, any task we were engaged in suddenly became easier, not only because of all he knew (he knew a lot), but because of his endless enthusiasm. And his wit. I will never forget his wit.
From Jeff Connors:
I first met George when we were looking for the head of credit for the launch of the UK credit card business. George had a great deal of experience working within an environment that was very different from the United States and what we were used to seeing. His expertise kept us out of trouble during a time when the growth of the UK card business exceeded all expectations. He was a good friend and individual and overall someone who will stay with me for a long time to come. RIP dear friend.