A Moment in Bank History
The MHT AnyCar Loan Campaign
for
"ForChevAmChrysVagen"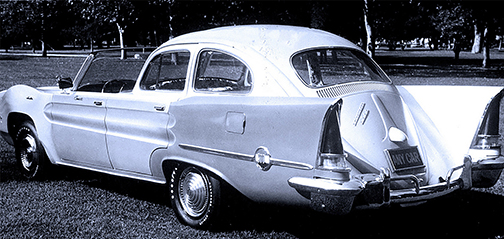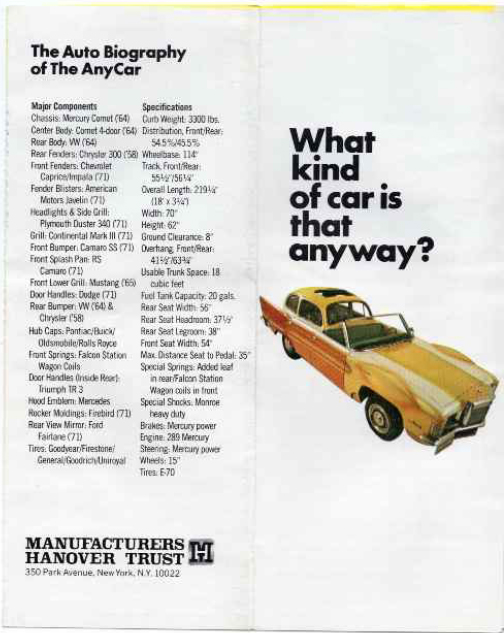 Larry Bloom reminded us of a 1971 Manufacturers Hanover Trust ad campaign for car loans: "I was an employee who started at Manny Hanny on September 23,1968. I remember the 'sponge on wheels' ad campaign. The ad agency had a Fiberglass model of a sponge with wheels. They fashioned it for a driver and called the car a 'ForChevAmChrysVagen'."
Indeed, the car was a bit of everything, a remix of 22 cars from a Volkswagen to a Lincoln Continental. The ad campaign, from Young & Rubicam, was designed to emphasize the diversity of choice available to car purchasers.
The ad columnist of The New York Times wrote: "Young & Rubicam, which several years ago created the first four‐wheeled, motor‐driven sponge for a client, Manufacturers Hanover Trust, has gone back to the drawing board to produce the ForChevAmChrysVagen. The vehicle, made of parts from 22 cars, is an auto motive [sic] horror. But it will make the point the client wants to make to car buyers and dealers—the bank is the place to go for an auto loan, any auto loan."
We recently found an original MHT AnyCar loans brochure on Etsy.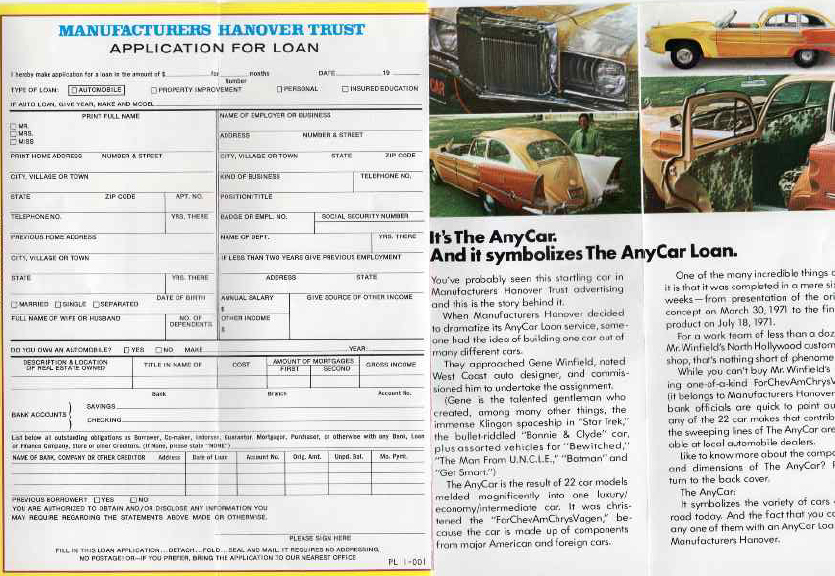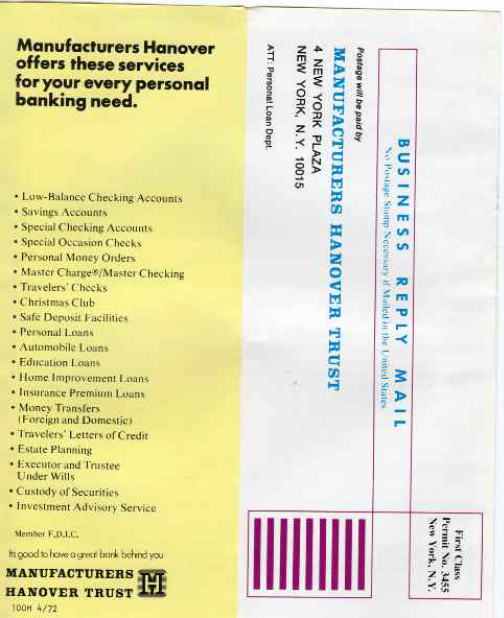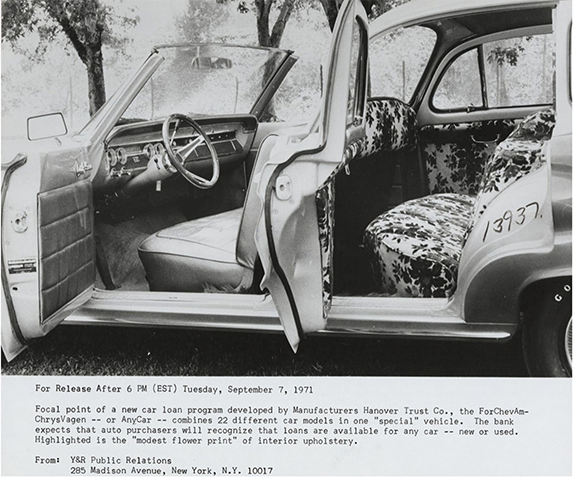 From Jack Tuchman, car lover: The car is a 1957 not 1958 Chrysler 300 as written in the list in the ad. 1958 Chrysler tail lights were a bit shorter than the full height '57. I am a car nut. Thanks for the great advertisement.
Sent by Margaret Ercolano: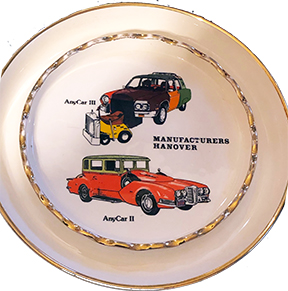 ---
More photos:
https://line.17qq.com/articles/pgkfgpfsy.html