In Memoriam: Peter Pichler, 62
Bank Alumnus Led Berndorf AG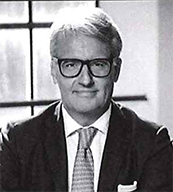 The CAA mourns the unexpected passing of its member Peter Pichler, who died on November 8, 2020 in Austria. He was 62.
Pichler was born in Graz, Austria, and educated at the University of Graz and earned a doctorate at the University of Vienna. According to Wolfgang Fenkart-Froeschl, Pichler started his Chase career as a trainee and then became a corporate banker at Chase Austria in 1982. In 1989, he negotiated and put together the management buyout package from the Austrian Government for Berndorf AG, the Berndorf's CEO, Norbert Zimmermann, was so impressed by Pichler that he made him CFO of the Berndorf Group in 1990. Pichler was named CEO in 2008, retiring in July 2020. Pichler was an active member of the Austrian Chase Alumni community and he and his wife, Doris, often invited us to their home for great parties, with Peter always playing the saxophone, which was his great passion.
Berndorf issued the following statement: "He was able to significantly shape the successful development of the formerly stat-owned "Berndorfer Metallwarenfabrik" to the now privately held Berndorf AG over the past three decades. At the side of Berndorf AG's majority shareholder Norbert Zimmermann, Peter Pichler quickly developed a great passion for the industries the Berndorf group is active in... Pichler, among other things, was a vital Board Member of the Berndorf Private Foundation and a longstanding Vice President of the Federation of Lower Austrian Industries."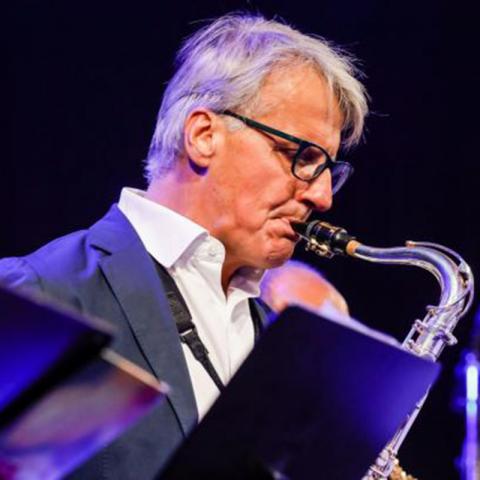 JAM MUSIC LAB – founded by Marcus Ratka, the son of recently deceased Chase Alumnus Heinz Ratka – published the following on Pichler's passing: "As a shareholder, Dr Pichler passionately contributed to the development of JAM MUSIC LAB since its foundation, particularly as an advisor to the management, always displaying his unique combination of grandezza and a boyish charm. For him, a dedicated saxophonist, the internet opened endless possibilities for the expansion of learning and enriching musical experiences through e-learning and distance teaching, and he followed our initiatives closely. His curiosity about people and their stories was as touching as it was catching: Whenever he came to our offices, he drew students into conversations.
"In 2016, when he was part of the 'Teach for Austria' initiative, its report read: 'The man with the saxophone is […] chairman of the board of a company with an annual turnover of more than 500 million Euros. […] Peter Pichler, CEO of Berndorf AG, taught music and mathematics together with Fellow Katrin Bernhardt. The students were enthusiastic....Our thoughts are with his family and friends – Dr Pichler has contributed to our company and particularly the development of the university with tireless energy, knowhow and empathy. On 2 November 2020, at the age of only 62, he suddenly lost consciousness and was not to wake up again until his death a week later. Dr Peter Pichler leaves a gap that we will not be able to fill. We have lost a partner, mentor and friend."
Remembrances
From Wolfgang Fenkart-Froeschl:

Peter passed away far too early. We want to extend our condolences to Doris and the family.
From Gustav Dressler: Peter was an incredibly relaxed and friendly but extremly successful senior manager. For many of us, he was a role model proving wrong all those managers using cynicism and power tactics for leadership.
From Andreas Treichl: I worked with Peter Pichler for four years at Chase. We became friends after he left in 1990. Sixteen years later he joined the board of Erste Foundation, on which he served until his death. He was a wonderful and admirable individual. He was an outstanding individual as a husband, a father, a business leader and friend. Upright and uncompromising in his values, totally honest, always polite, most of the time in good humor, very clever, very smart, very lovable, very wunderbar.
It is totally wrong, that he had to leave us so early.
If I ever make it to heaven, this will be one of the first thing I will want to have an honest conversation about.