In Memoriam: H. Jack Joe, Jr., 77
Worked in Computer Security at Texas Commerce and Chase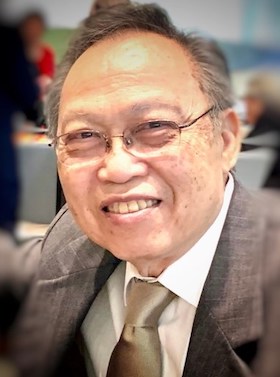 Han Jack Joe, Jr., 77, died on February 26, 2020, in Houston, TX. Joe made a career with Chase Bank, formerly Texas Commerce, where he oversaw the computer security system.
He worked in IT for the banks from 1970 to 1999.
Born in Vicksburg, MS, he attended the University of Houston until he was drafted into the Army. During his service, Joe earned a good conduct medal, expert marksman ship badge and National Defense Service medal. He rose to the rank of Specialist 5.
In his free time, Joe enjoyed playing poker and loved watching sports. He was very well known in the Chinese community and held multiple positions on boards and as president in various organizations, including The Chinese Professional Club (CPC), Chinese American Citizen Alliance (CACA), Texas Asian Republican Club (TARC), Miss Chinatown, Association of Chinese Organization of Houston, and Dance Asia America Academy.
Among his survivors are his wife of 52 years, Irene, and daughter, Erica K. Joe.