In Memoriam: Leatrice K. Brown, 58
Former Executive Assistant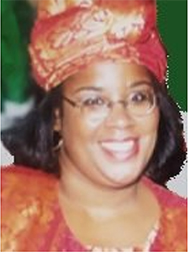 Leatrice K. Brown, a longtime Executive Assistant at Chase, died in New York on December 19, 2020. She was 58.
A native New Yorker, she graduated from Norman Thomas High School and attended Hunter College.
For over 20 years, Brown served as an Executive Assistant for various companies, including JP Morgan Chase and HSBC.
Among her survivors are her twin sister, two older sisters and an older brother.
Donations should be made to St. Jude Children's Research Hospital 501 St. Jude Place, Memphis, TN 38105.
Remembrances
Please send to news@chasealum.org.
From Gillian Van Schaick: Leatrice Brown served JPMC in many administrative roles, and she was the Executive Assistant for my team and me within the Compliance Department. In 2012, she joined me at another financial institution and we worked together until I retired in 2018. She was a wonderful listener and loved to laugh. She will be missed.