In Memoriam: June Hickey, 89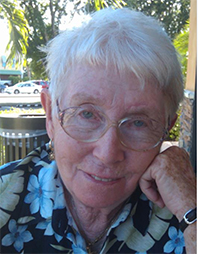 June Hickey, a longtime employee of J.P. Morgan and Chase, died in Florida on August 14, 2020. She was 89 and had moved to Sanibel, FL, from New York after retiring from Chase in 1995.
She was a native New Yorker, and raised two children in New York while working overnight checking computer outputs at the Bank.
Among her survivors are a daughter, Marie Hickey-Cardelli, her son-in-law, a daughter-in-law and two grandchildren.