In Memoriam: John Henry Pomares, 74
Commercial Banker for Chase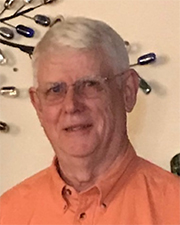 John Henry Pomares, who retired as a vice president in commercial banking at Chase, died on April 6, 2020 at a hospital in Warwick, NY. He was 74 and had lived in Blooming Grove, NY.
He graduated from St. John's High School, Goshen, NY, and received his BA from Marist College and MBA from Farleigh Dickinson University.
Pomares spent four years in the U.S. Navy, serving his country as an aviation electronic specialist during the Vietnam War. His 34-year banking career started with Citizens Bank of Monroe, and through mergers, ended at JPMorgan Chase. He was also was a math and business educator in several venues.
Among his many interests were bicycling, reading technical journals, coin and stamp collecting and carpentry. He particularly liked using his woodworking skills in restoring historic houses for the Orange County Historical Society, in which he was a long-standing member.
Among his survivors are his wife of 51 years, Rose Ann, a son and two grandchildren. Another son predeceased him.