And the Winner Is...
Joe Sinzer comes closest to guessing the year-end Dow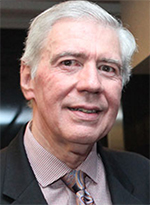 The greatest optimist among us won the "guess the closing Dow of 2020" contest: Joe Sinzer.

When the contest closed on September 30, 2020, the Dow was at 27,781.70. It closed on December 31, 2020 at 30,606.48.
Sinzer's prediction for the closing Dow was the highest we received: 29,977.69. While none of our contestants guessed the Dow would break 30,000, Sinzer came closest. (For the record, Joe Murphy came in second, guessing 29,033, and the median was 26,298.85.)
"I did feel that a combination of approved vaccines and continued global stimulus and support would lead to a better market than some others believed," Sinzer explained. As for receiving a $250 Amazon gift card as the winner, Sinzer said, "I am going to use the gift card to help a local food bank. I am blessed to still be working in software and have the joy of having JPMC as my client!"
The most pessimistic prognosticator in our contest saw the year-end Dow at 16,399.75!