Bank History Trivia Contest
Hosted by JPMC Archives Department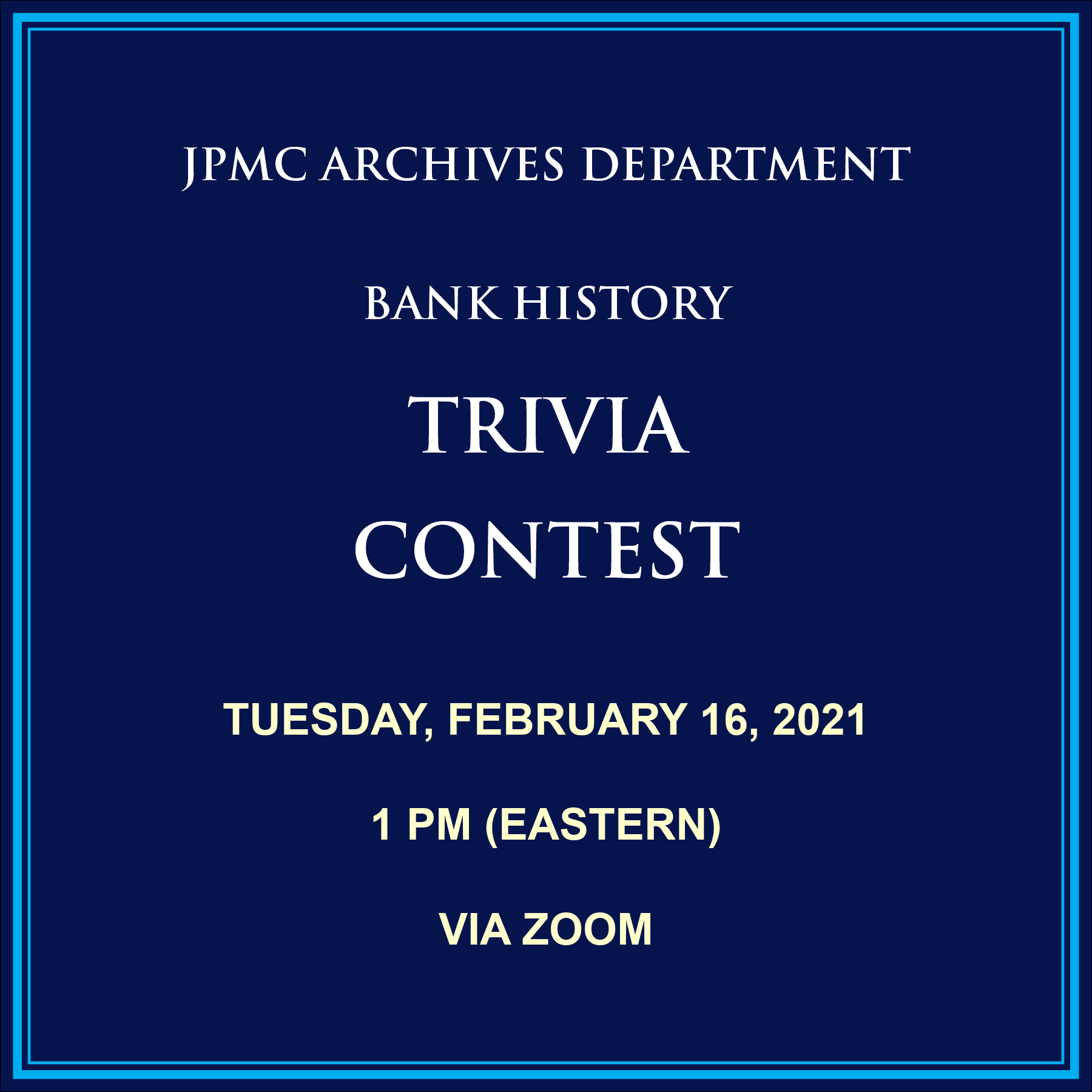 How much do you know about the history of Chase, JPMorgan, Chemical, MHT and the other heritage institutions that are in the DNA of JPMorgan Chase?
Dues-paying members of the Chase Alumni Association are invited to participate in a jolly interactive online trivia contest, hosted just for us by members of the JPMC Archives Department on Tuesday, February 16, 2021, starting at 1 pm (Eastern).
The approximate hour-long session will begin with a 15-minute presentation by archivists, followed by 45 minutes of interactive antics to test your knowledge of bank history.
You will need to log onto Zoom and then be given instructions to log onto another platform that will enable you to answer multiple choice questions. You will win points for both correct answers and how long it takes you to enter your answer. We recommend participating using a desktop or laptop computer, or at least a tablet, rather than a cell phone screen.
The top scorer will win a $200 Amazon gift card, and the top three scorers will be invited to a private tour of the Archives when COVID-19 abates and such tours are possible.
Register Here
The event is free, but you must pre-register.
We have 98 spots.
Only dues-paying members of the CAA are eligible to participate. (To become a paying member, click here.)
Registrants will receive the necessary link and other instructions a week before the event.