MHT Softball League
Photos of "Bad Company" Team from Mid-1980s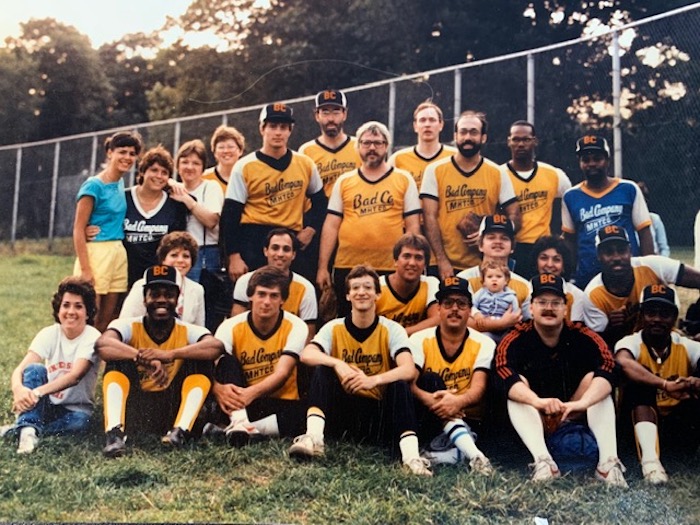 Jeanine Khoury: I worked at MHT, Chemical, Chase, JPMChase...through the Bank One merger, from 1982 through 2008. Bad Company was the MHT softball team made up mostly of Operations Management Trainees and Funds Transfer personnel. We played in Brooklyn's Prospect Park Parade Grounds and enjoyed our after-game camaraderie at Farrell's. I think we played through the Chemical merger.
Khoury and Hank Norman identified their teammates as follows:
Front row L to R: Miriam Levy, Hank Norman, Kurt Chjittan, Eric Groberg, Andy Wolfe, Chris Plagge, Eddie Jones
Second row L to R: Beth Goldberg, Robert Colonna, John Paguaga, Brian (and his daughter, Erica) Stedman, Jeanine Khoury, cannot recall name
Standing: Mary Ellen (Funds Transfer), Debbie Stedman, Betty Berthiaume, Patty Marshall, Jim Mauer, Joe DelPriore, Mike Marshall, Robert Bell, Mark Castrovinci, Lance Gatewood, Wayne Harris
If you have memories/photos of "Bad Company" or other teams in the softball league, please send them to news@chasealum.org.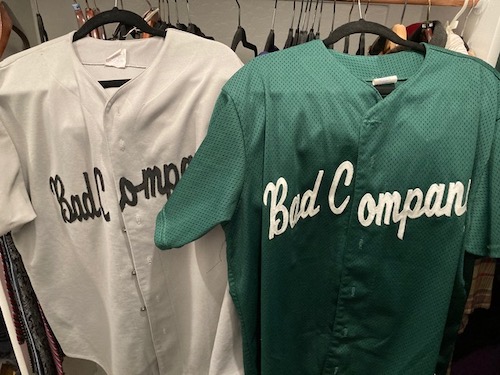 Photos from Hank Norman