Tom Buda's Collection of 18th-20th Century Bank Ephemera and Currency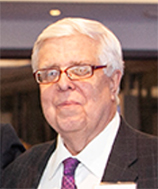 Chase Alumnus Tom Buda started collecting early U.S. currency and bank ephemera when he joined Chase Manhattan in 1973 and became very interested in the history of the early bank. For instance, he has an original leatherbound (on one side) hand written Manhattan Company savings passbook that was the property of Nicholas Fish in 1799. He also has many books related to Aaron Burr.
Much of his collection was on display for about a year at 270 Park Avenue in celebration of the Manhattan Company's 200th anniversary in 1999. "My collection is small when compared to what is held in the firm's archives, however it is still fairly extensive in its own right," Buda explained. "I know I have some material in my collection that is not held in the Archives (and vice versa lol!!). It's difficult to find choice material, and very little comes up at auction."
Here are four items from his exceptional collection:
Manhattan Company check signed by Aaron Burr on December 18, 1799, approximately three months after the bank opened.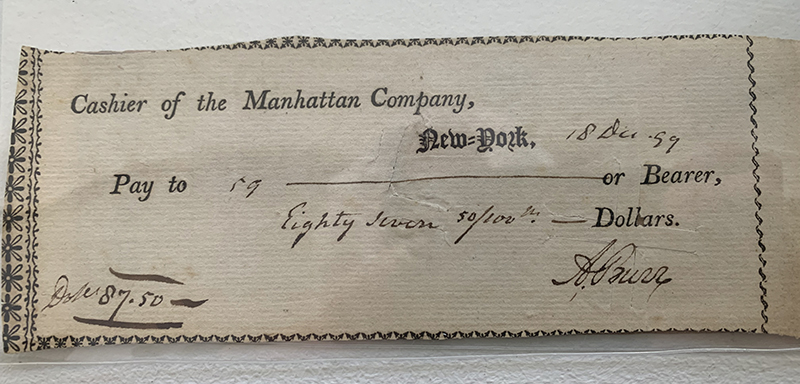 $1.50 note issued by the Manhattan Company on February 1, 1815.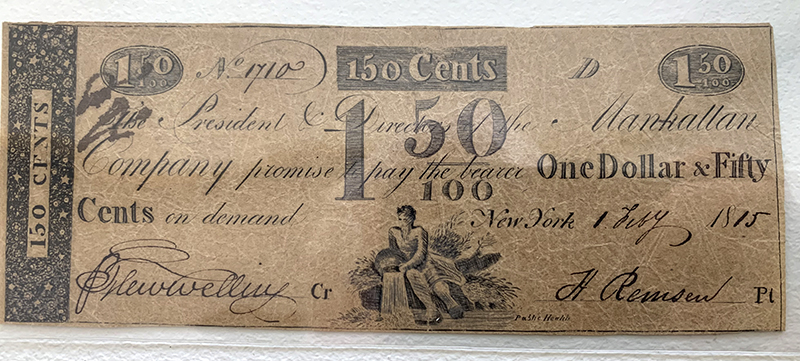 $10 U.S. currency, issued in 1897. Original ink signatures.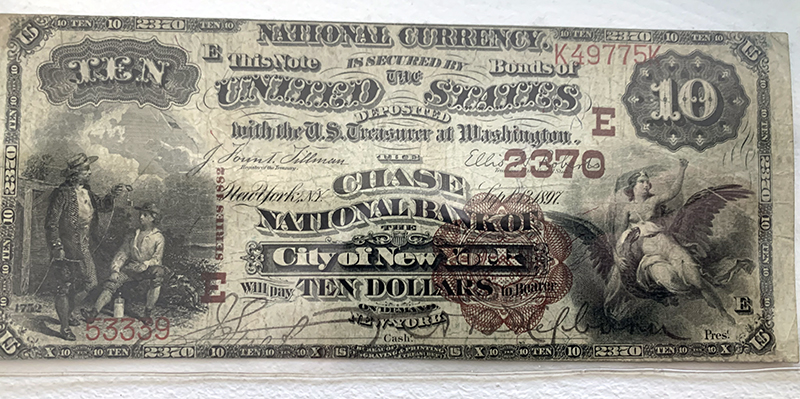 $5 U.S. National Currency bill, issued in 1929.