A Moment in Bank History:
Old Bank Commercials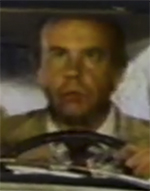 Manufacturers Hanover Commercials
These two starred Tim Conway:
1980 Share the Spirit (Savings Plans)
Year unknown: Where Your Money Has Power
1985 Financial Planning: We Realize Your Potential
1991 Our Business Is the Business of NY
Chemical Bank Commercials
1950s Chemical (Chinatown): The Bank with the Hometown Touch
1950s Chemical (non-working woman, with a poodle): The Bank with the Hometown Touch
1954 (?), All-in-one-Bank/Hometown Touch ad, featuring Peg Lynch and Alan Bunce as "Ethel and Albert" in fat-shaming commercial
1960s Santa Claus avoids parking ticket, suggests giving an account as a gift (starts with $10!)
1960s Privilege Checking | Young New York: When their needs are financial, their reaction is Chemical
1966 The New York Baby -- the Silver Spoon Account
1967 The New York Woman: When her needs are financial, her reaction is Chemical.
1991 Ad Promoting Merger of MHT and Chemical: Expect more from us (we'll do more for you)
(Plans for the merger were announced 30 years ago, in July 1991. Note the diversity among the
employees shown in the commercial.)
1992 Chemical Bank: The Human Touch. The Financial Edge. 24 Hours a Day
Were You Involved?
If you were involved in the making any of these commercials, we'd love to hear from you. Write to news@chasealum.org.